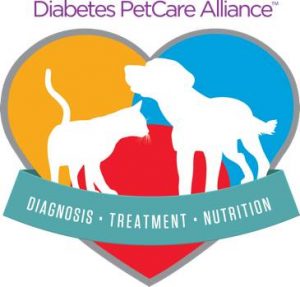 Merck Animal Health, Purina, and Zoetis are joining forces for the fifth year in a row to support the Diabetes PetCare Alliance. The program provides free diabetes education and diagnostic tools to veterinarians and owners.
Last year, sponsors lifted the enrollment cap on participating veterinary practices; as a result, the number of cases diagnosed through the program increased significantly, from approximately 300 pets in 2016 to 535 in 2017.
Studies show that while believed to be underdiagnosed, diabetes mellitus affects an estimated one in 230 cats and one in 300 dogs. Since 2014, the alliance has helped veterinarians screen thousands of pets for diabetes and, in turn, jump-started management and monitoring of newly diagnosed patients. The program is timed to prepare veterinary practices for Pet Diabetes Month in November.
Veterinarians who enroll in the Diabetes PetCare Alliance program gain access to tools and resources related to diabetes awareness and screening. In addition, clients whose pets are diagnosed during the program period receive a free disease management kit from participating clinics. The kits include the following:
One AlphaTRAK 2 Blood Glucose Monitoring System from Zoetis
One 6-lb. bag of Purina Pro Plan Veterinary Diets DM Dietetic Management Feline Formula for cats or Purina Pro Plan Veterinary Diets EN Gastroenteric Fiber Balance Dry Formula for dogs
One 10 mL vial of Vetsulin (porcine insulin zinc suspension) from Merck Animal Health
Program enrollment will be open from Sept. 1 through Oct. 31, 2018; to enroll or learn more, veterinarians can visit usa.petdiabetesmonth.com.