Follow Veterinary Practice News on Twitter at @vetpetnews.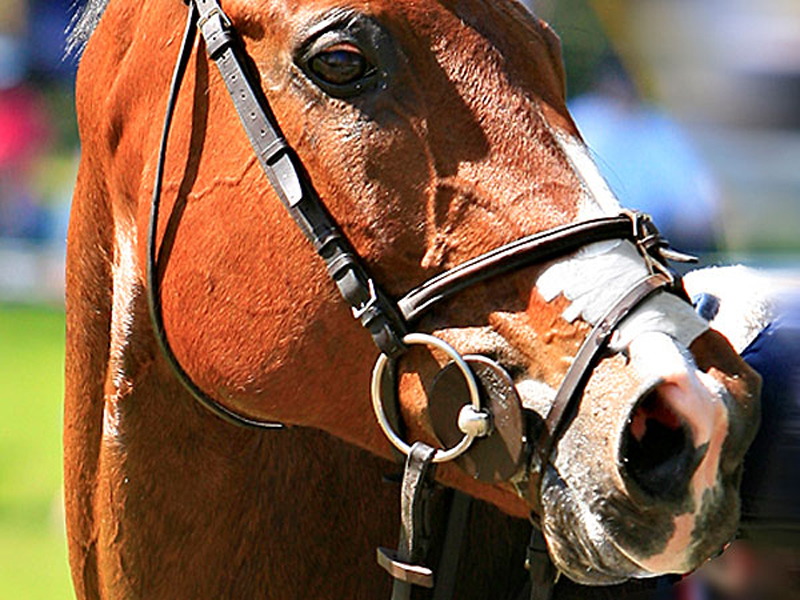 Flair equine nasal strips are designed for both performance and exercise horses.
For the owners of the horse favored to win the Belmont Stakes on June 7, a $10.50 investment in a Flair nasal strip is a small price to pay.
Researchers at the Kansas State University College of Veterinary Medicine reported today that the nostril-opening product, manufactured by Flair LLC of Delano, Minn., is more than a cosmetic device. Howard Erickson, DVM, Ph.D., and David Poole, Ph.D., DSc, say it has proven health benefits and possible performance advantages.
Their randomized control study on seven geldings running on a treadmill found that equine nasal strips "tent" the airway and hold it open, protecting the lungs.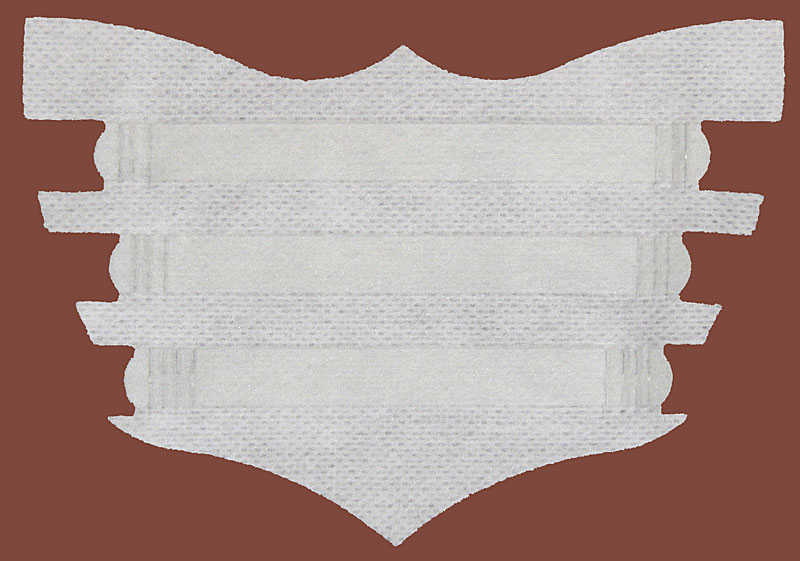 Flair equine nasal strip
"The Flair nasal strip has been shown by our research to reduce exercise-induced pulmonary hemorrhage by approximately 50 percent," Dr. Erickson said. "I think that is beneficial."
The New York Racing Association this week cleared the way for California Chrome to wear a nasal strip during his run for the $620,000 first-place purse and horse racing's Triple Crown. California Chrome's owners had threatened to withdraw him from the Belmont Stakes if he couldn't wear one.
The Kansas State professors said the focus should be on the product's health benefits, not necessarily performance improvement. They acknowledged that nasal strips may help a horse run faster by reducing fatigue.
Because horses breathe through their nose, negative pressure may be generated in the lungs. High-intensity activities and a narrow nasal passageway can cause extra pressure and lead to a lung hemorrhage, the researchers said.
"The nasal strip reduces bleeding, reduces the secondary infections that can damage the lung afterward and also may help facilitate the horse to perform better," Dr. Poole said.
The product, which works much like the Breathe Right strip for people, is a good alternative to drugs that reduce airway bleeding, Poole said.
"Unfortunately, the horse racing industry is a mine of drugs," he said. "You don't know under any given circumstances what a horse may or may not be on."
Thoroughbreds and barrel racers are among the horses using Flair nasal strips, which were invented by company co-founders Edward L. Blach, DVM, MS, MBA, and James R. Chiapetta, DVM, JD.
Previous: Treating Equine Pain Starts with Identifying It
Want more Veterinary Practice news? Go here.