Suggested Veterinary Products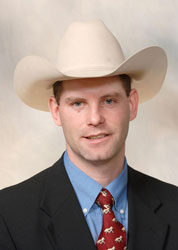 The Southeast Equine Conference, focusing on "Horse Nutrition for the Future," is set to take place May 8-9 at the Agricenter in Memphis. The conference, which will also be available online with an interactive Webcast, is open to veterinarians, horse owners and the general public.
"Participants will hear the latest scientific information from some of the nation's leading equine professionals," said Preston Buff, Ph.D., who is board certified in equine nutrition and with Mississippi State University's Extension Service.
"We will address nutrition issues related to reproduction, foals, performance horses, easy-keepers and older horses. Other topics include dental advancements, selenium nutrition and feed management for diseases and disorders."
The conference will open with a free reception and trade show from 5-7 p.m. May 8. Registration fees before May 1 for the second day of the event are $50 to attend in Memphis or $35 online.
Sponsors include MSU's Extension Services and the University of Tennessee.
Click here for details.