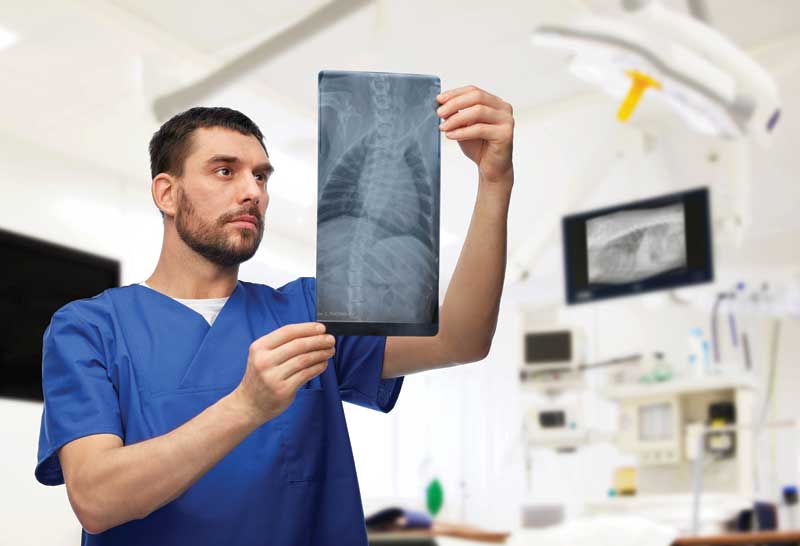 Oh no! You just received a call from an employee saying your ultrasound machine broke last night and it needs to be replaced as soon as possible to fulfill upcoming appointments.
Sometimes purchasing new equipment can be very overwhelming in the veterinary industry. There are many options and so many places to get a 'good price,' but where should you start? Should you buy or lease, and how do you decide? Which brand and model do you want? Where should you purchase from? What kind of warranty or support comes with the purchase?
Weighing the pros and cons of equipment purchasing or leasing can help you to see more clearly in order to make a sound decision. After all, careful consideration must be made to decide how the purchase will be funded.
Purchase or lease?
The first step is to decide if you want to purchase or lease the equipment. You will want to conduct a financial assessment to decide which option is best for you. You can use an income statement (P&L) and balance sheet to view a financial snapshot of your clinic's health during a specific period.
Income statements highlight the income and expenses over a period, and a balance sheet provide a snapshot overview of liabilities, assets, and owner's equity or value within that time frame.
Using these two reports together can help you decide which option is in your clinic's best interest. Leasing can be a good option for a clinic with minimal capital or if the equipment needs to be upgraded every few years.
There are two different kinds of leasing. The first is an operating lease, which is usually short term, and the lessor still has ownership of the equipment. Second is a capital lease, which is longer term and usually allows the purchaser to buy at a much lower price. If you end up deciding to purchase, there is a lot more that comes with it besides just spending the money.
Things to consider when buying or leasing include: maintenance, repairs, parts, available tax deductions, and equipment warranties. Operating lease payments are usually 100 percent deductible on your income tax returns, whereas if you are purchasing you may have more tax benefits versus leasing. If you lease equipment, the payments can usually be deducted as a business expense, whereas if you're buying, the cost of newly purchased assets are not only fully deductible in the first year, but you can also gain additional savings from depreciation deductions. In the end, you will be paying less by buying because you won't have all of the additional interest added onto the cost of the equipment.
Compare your equipment
You need an ultrasound machine, but where do you go next? There are a million types of equipment available, and deciding on something so large and important can be overwhelming.
A great place to start is comparing the different kinds of equipment available. The best place to compare equipment is at veterinary conferences. In most cases, vendors and company representatives will let you try the equipment and help you compare it to other leading brands in the industry.
The best part is they are very knowledgeable and will be able to answer most of your questions. If they cannot answer your question, then they have a network of people who can find answers for you.
When going to conferences they typically have a show discount to help lower the cost of the equipment you are looking at purchasing. Suppose you do not have the extra time to travel to a show, or there is not one going on when you're in need? The next step would be to reach out to your distributors, tell them exactly what you are looking for, and ask for some prices and options.
Once you receive a list of equipment from them, research to see which would best fit your clinic's needs. Things to consider could include: Do you want a stand-alone ultrasound machine, or do you want something simple like a tablet and ultrasound probe? Does your clinic need the machine with all the bells and whistles or just the basics? Understanding your clinic's equipment needs will help you choose the perfect equipment for your practice.
Consider support
As I stated earlier, evaluate which equipment has the best warranties and support. You could buy an ultrasound machine for $2,000 with no warranty, or you could purchase one for $5,000 with warranty and maintenance included.
Some would see the $3,000 difference in price as a deal breaker, but usually if parts and repairs are needed down the road it may make more sense to purchase the machine with the extra support behind it. Does the machine come with a helpline or trusted experts to help you navigate any issues that may arise within daily operations?
Another thing to consider if it does not have a warranty is the cost and availability of replacement parts. Are they hard to find, or do they have an outrageous price tag? Do they offer overnight/fast shipping? How will it affect your revenue by keeping a backup in stock if not? Remember, you do not want any surprises after the equipment is installed in your clinic.
Equipment as investment
When deciding to purchase equipment, always think of it as an investment. Do not just buy it and write it off or forget about it. Make sure to review the cost of the equipment compared to how much revenue it may generate. For example, if you purchase a $5,000 machine in full and the cost of operations per month is $1,000, you may second guess your purchase, but you also need to estimate how much revenue could be generated.
Let's say each pet generates $500 per ultrasound and you do 10 ultrasounds per week. The revenue generated would be $20,000 per month before expenses! You could easily cover your costs while bringing in additional revenue. It is best practice to evaluate your revenue and expenses annually for each piece of equipment to ensure you are generating enough revenue to make a profit instead of barely breaking even.
Purchasing equipment can seem very overwhelming at first, but by doing research and evaluating practice finances you can easily determine if purchasing or leasing is best for you. Be sure to research the differences in equipment to choose the right fit for your practice. Lastly, you want to try to get the best deal possible with the greatest value. By performing all these tips prior to taking the leap, you can confidently decide exactly what your practice needs.
Rachel Singletary is a practice manager in Lakeland, Fla., working with Family Vet Group. She started from the bottom and moved her way up and has managed many areas of animal hospitals. Her top passions are inventory, staff development, and budgeting. Client satisfaction, growth, and inventory are major factors in her daily life because she strives to provide a positive experience for both her clients and staff.