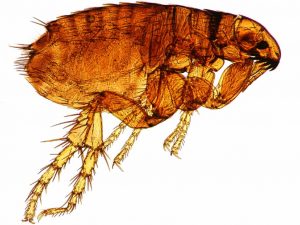 The U.S. Food and Drug Administration is alerting veterinarians and pet owners of the potential for neurologic adverse events in dogs and cats when treated with isoxazoline class flea and tick products, including Bravecto, Nexgard, and Simparica.
Data received by the agency as part of its routine post-marketing activities indicates that some animals receiving Bravecto, Nexgard, or Simparica have experienced adverse events such as muscle tremors, ataxia, and seizures, said the FDA in a statement. Credelio, another isoxazoline class product, recently received FDA approval.
These products are approved for the treatment and prevention of flea infestations, and the treatment and control of tick infestations.
The FDA said it is working with manufacturers of isoxazoline products to include new label information to highlight neurologic events, as they were seen consistently across the isoxazoline class of products.
These products continue to be safe and effective for the majority of animals, said the FDA, adding that it carefully reviewed studies and other data on Bravecto, Credelio, Nexgard, and Simparica prior to approval.
The agency is asking the manufacturers to change product labeling in order to provide veterinarians and pet owners with the information they need to make treatment decisions for each pet on an individual basis.
The FDA said it will continue to monitor adverse drug event reports for these products and encourages pet owners and veterinarians to report such events.
Reports can be made to the drugs' manufacturers, who are required to report this information to the FDA, or by submitting a report directly to the FDA.
To report suspected adverse drug events for these products and/or obtain a copy of the Safety Data Sheet or for technical assistance, contact the appropriate manufacturers at the following phone numbers:
Merck Animal Health (Bravecto): 800-224-5318
Elanco Animal Health (Credelio): 888-545-5973
Merial (Nexgard): 888-637-4251
Zoetis (Simparica): 888-963-8471
To report directly to the FDA or seek additional information about adverse drug experience reporting for animal drugs, see How to Report Animal Drug Side Effects and Product Problems.