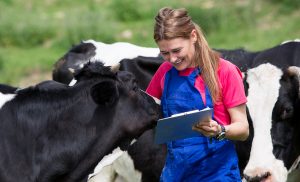 Domestic sales and distribution of all medically important antimicrobials intended for use in food-producing animals have decreased by 33 percent between 2016 and 2017.
This information comes from the U.S. Food and Drug Administration's (FDA's) 2017 Summary Report on Antimicrobials Sold or Distributed for Use in Food-Producing Animals. The report also shows domestic sales and distribution of all medically important antimicrobials have decreased 43 percent since 2015 and 28 percent since the first year of reported sales in 2009.
According to the FDA, the decline is an important indicator that ongoing efforts to support antimicrobial stewardship are having a significant impact.
The report is the first to include data submitted after the full implementation of the Guidance for Industry (GFI) #213 guidelines. Based on recommendations in GFI #213, all production uses of medically important antimicrobials (such as growth promotion and feed efficiency) in the feed or drinking water of food-producing animals were eliminated. Such drugs can now only be used for therapeutic purposes under veterinary oversight.
The FDA plans to publish a follow-up report this year integrating and analyzing other data sources to more fully assess the progress of antimicrobial stewardship efforts.