Suggested Veterinary Products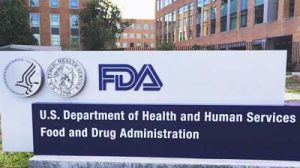 The U.S. Food and Drug Administration is alerting veterinarians and animal owners to not use animal drug products labeled as sterile produced and distributed by Ranier's Compounding Laboratory "due to a lack of sterility assurance."
Jeannette, Pa.-based Ranier's also does business as Ranier's Pharmacy and Ranier's RX Laboratory.
The FDA is urging veterinarians to check their inventory, quarantine any purportedly sterile drug products, and not administer them to patients. Administration of a nonsterile drug product intended to be sterile may result in serious and potentially life-threatening infections or death, according to the report.
FDA issued a warning letter to Ranier's Compounding in March 2017 following an inspection. During FDA's recent follow-up inspection of Ranier's compounding facility, investigators observed insanitary conditions, including poor sterile production practices.
On June 6, 2018, FDA recommended that Ranier's Compounding recall all unexpired human and animal drug products intended to be sterile and to cease sterile operations until it makes adequate corrections at its facility. On June 7, 2018, Ranier's Pharmacy informed FDA that it agreed to voluntarily recall and cease sterile operations. However, the company has failed to comply with its commitment, reported the FDA.
To date, no adverse events associated with the use of products from Ranier's Compounding have been reported.
FDA encourages veterinary professionals to report adverse reactions or quality problems experienced with the use of these products to the FDA's MedWatch Adverse Event Reporting program by:
Completing and submitting the report online at fda.gov/medwatch/report.htm; or
Downloading and completing the form, then submit it via fax at 800-FDA-0178.
For reporting animal adverse drug events, please see How to Report Animal Drug Side Effects and Product Problems.