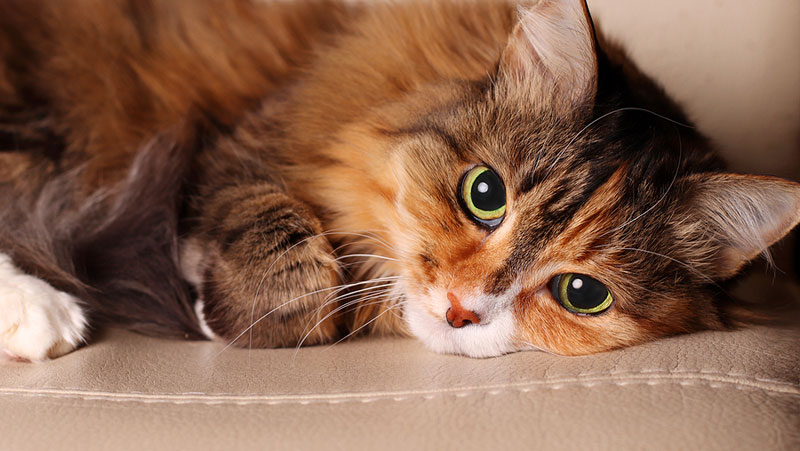 A novel cell-derived molecular therapy might offer a promising approach to treating chronic kidney disease (CKD) in cats.
A collaborative study by North Carolina-based company Piedmont Animal Health and the Wake Forest Institute for Regenerative Medicine (WFIRM) is evaluating the intrarenal injection of a recombinant human chemokine (CXCL-12) to treat feline kidney fibrosis.
The therapy's ability to restore normal kidney structure in cats with clinically induced fibrosis has been shown in two preclinical studies, Piedmont reports. These studies have also provided evidence as to how the treatment acts to address changes in the kidney that can be associated with CKD damage.
Further, a subsequent clinical pilot study demonstrates the feasibility of administering CXCL-12 with no obvious side effects over the nine-month study period, Piedmont adds.
CKD is a progressive and debilitating condition common in older cats. There are currently no available treatments for the reversal of its effects, the company reports.
"These preclinical and clinical study findings suggest our first collaboration could make a big difference in the lives of cat owners and their beloved pets," says Piedmont's chief scientific officer, Doug Hepler, PhD. "Anyone who has had a cat with chronic kidney disease knows how heartbreaking it is to watch their decline and be able to do very little about it. Our goal is to change that story to a much more positive one."
The research, WFIRM adds, will hopefully someday lead to treatment for humans.
"Results of these studies together show intrarenal injection of CXCL-12 may be a potential new therapy to treat early kidney disease in cats with a capability for widespread use," says Koudy Williams, DVM, research team lead at WFIRM. "This is a good example of how a disease that is common to both animals and humans can be studied and potentially applied to the disease in humans."
The findings have been published in Frontiers in Veterinary Science. For more, click here.