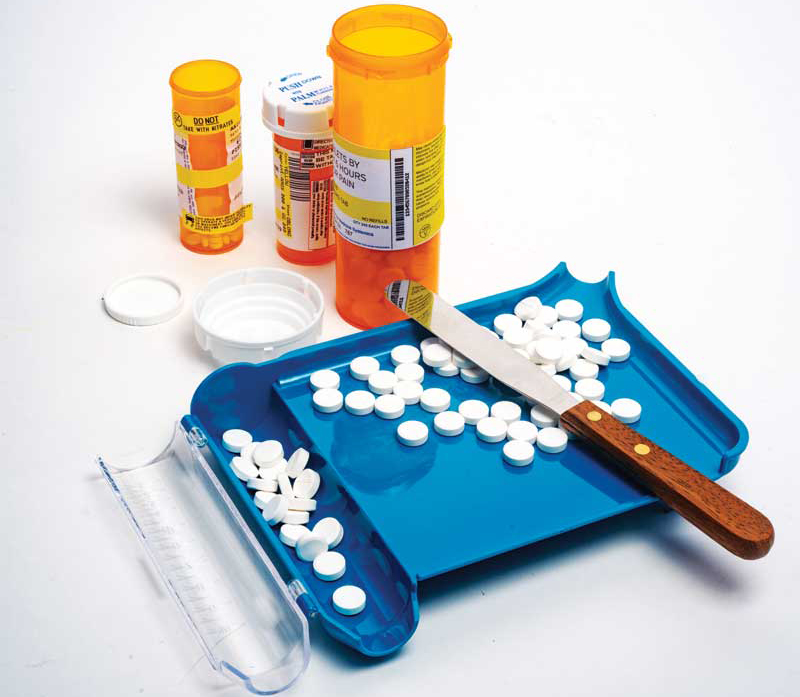 Finding answers to questions regarding controlled substances can be overwhelming, confusing, and time-consuming. It is difficult to know where to look for regulations and to determine which ones to should follow. As a frequent author and speaker of controlled substances issues, I receive dozens of emails every week from veterinarians and practice managers looking for guidance. Consequently, I have put together two of the questions I get asked most frequently and their answers. I hope they get you started with a clearer understanding of the controlled substances regulations that apply to you and help reduce some of your frustration and confusion.
Q: How do I know which regulations to follow when I am researching regulatory compliance?
A: Of the controlled substances regulations that apply to you and your practice, you are required to follow the most stringent requirements that are in place. What that means is you must research and compare federal, state, pharmacy board, and your veterinary board's controlled substances regulations to determine which ones are the most rigorous and which apply to you and your practice. In other words, it's not acceptable to meet the least strict requirements, whatever they may be. Also, do not forget that controlled substances are part of the Drug Enforcement Administration's (DEA's) closed system, which requires you to stay current, complete, and accurate at all times with your controlled substances recordkeeping.
The following links can provide easier access to federal and state controlled substance regulations.
1) Federal: DEA general controlled substances information can be found online at bit.ly/2SP5iAx and/or bit.ly/3bg1OO8 and/or the "Practitioner's Manual" at bit.ly/2WipnBG.
2) State: Individual state regulations can be difficult and time-consuming to track down. You must know which department of the government oversees controlled substances in your state. For example, in South Carolina, controlled substances are regulated by the Department of Health & Environmental Services (DHEC) and the Bureau of Drug Control (BDC). They usually work in concert with South Carolina's DEA. In most states, you can start by simply speaking with your veterinary medical association (VMA), your veterinary board, and by accessing your state's DEA regulations online. Keep in mind that in some states (e.g. Georgia), controlled substances fall under the jurisdiction of the pharmacy board (i.e. Georgia Department of Narcotics Agency [GDNA]). As such, it's a good idea to contact these government bodies as well.
The American Veterinary Medical Association (AVMA) may provide some guidance on its website regarding state and federal regulations. However, the easiest way to access your state's controlled substances regulations is to simply do an online search using wording along the lines of, "Oregon controlled substances regulations for veterinarians." (I've used Oregon as my example.) The results should lead you to numerous hits regarding controlled substances regulatory information suited just for veterinarians in your state. Note of caution: Your search may not be all-inclusive, but it is usually a good way to start. Always remember to compare federal regulations to your state regulations and follow the most stringent one, whether it is federal or state or a combination of both. A word of caution—regulations can be somewhat confusing and are often replaced with newer, more stringent requirements that are not always listed in the same place. Therefore, it is imperative you read and understand the most current state and federal regulations that pertain to you and your practice to mitigate your risk.
Q: Now that I know how to access both federal and state regulations, how do I know which ones apply to me?
A: Good question! You must first determine if you are a practitioner or a non-practitioner and follow those applicable regulations. The DEA considers a DVM as a practitioner in most cases. Page 7 of the "Practitioner's Manual" says the following (found at bit.ly/2LfMtCs):
"Under the Controlled Substances Act (CSA), the term 'practitioner' is defined as a physician, dentist, veterinarian, scientific investigator, pharmacy, hospital, or other person licensed, registered, or otherwise permitted, by the United States or the jurisdiction in which the practitioner practices or performs research, to distribute, dispense, conduct research with respect to, administer, or use in teaching or chemical analysis, a controlled substance in the course of professional practice or research."
The DEA's definition of a "non-practitioner" includes manufacturers, packagers, labelers, distributors, importers, exporters, narcotic treatment programs, and compounders for narcotic treatment programs. (See bit.ly/3dsEVIE.) So, it would seem logical that a practitioner should follow only the practitioner's regulations, correct? Well, in most cases that is true, but not always! Confused yet? Join the club. Here is an example of how a practitioner can fall under both practitioner and non-practitioner regulations. It's an excerpt from the DEA's "Security Requirements for Practitioners" found at bit.ly/2AeDIGD:
"Practitioners include physicians, dentists, veterinarians, researchers, hospitals, pharmacies, or other persons registered to do research, to dispense, or to use in teaching or chemical analysis a controlled substance in the course of professional practice. Minimum security standards for practitioners are set forth in the regulations (Title 21 CFR 1300 to end) and are to be used in evaluating security. They may not necessarily be acceptable for providing effective controls and operating procedures to prevent diversion or theft of controlled substances. For example, a hospital that keeps large quantities of controlled substances on hand may need a safe or vault similar to the requirements for a distributor. The same reasoning also applies to other practitioners. A practitioner's overall security controls will be evaluated to determine if they meet the intent of the law and regulations to prevent theft or diversion."
When I give this example in my presentation entitled, "Controlled substances 101: How and why you must comply," I am always asked to explain what constitutes "large quantities of controlled substances on hand." I'm also asked how to determine which safe or vault is similar to the requirements for a distributor. As you may recall, the definition of a "distributor" falls under the definition of a non-practitioner. So, one could read the regulation to mean that if your practice keeps large quantities of controlled substances on hand, you will need to further research and follow the non-practitioner regulations where applicable.
What is the moral of this story? Now that you know where to start looking for controlled substances regulations, remember to read and follow all federal and state requirements that apply to you and your practice. Do not take shortcuts or ignore the regulations that govern your practice, your veterinary license, and your DEA certificate. Do not hesitate to call a regulatory expert if you need help understanding how federal and state controlled substances regulations apply to you, your practice, and your colleagues. Your license could depend on it!
Jan Woods is a former veterinary practice owner who speaks and consults with veterinarians nationally on a full-time basis. Her areas of expertise encompass compliance with Drug Enforcement Agency (DEA) regulations, as well as other state and federal regulations, clinic and hospital practice management & operations, finance, and marketing. Woods can be contacted at jan@askjanforhelp.com or (913) 302-4999.