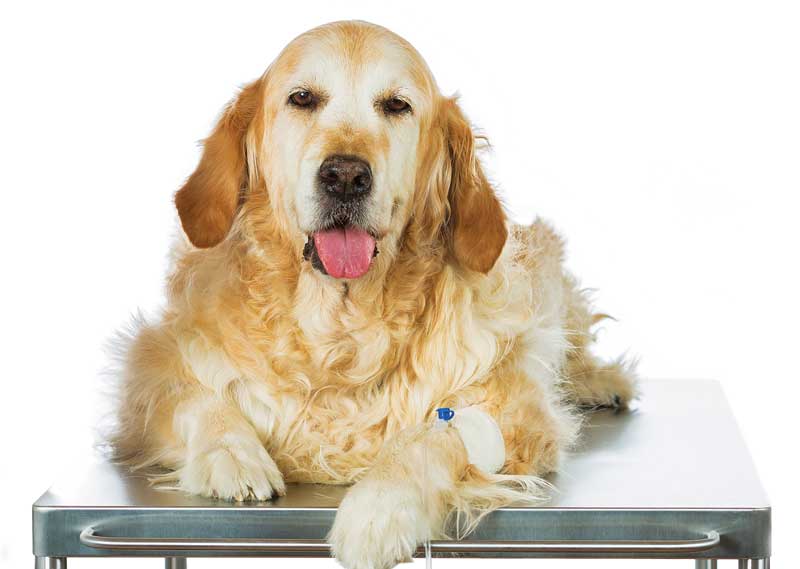 In a veterinary practice, we receive many cases that require fluid therapy. Everyone is familiar with the "typical" ways of giving fluids: subcutaneously or intravenously through a cephalic or saphenous catheter. However, there are many other ways to administer fluids to a patient when a catheter cannot be placed.
Fluid therapy is very important, especially with emergency patients, and there are multiple options on how to deliver those fluids. These are just a few:
The dorsal pedal vein
This is readily accessible on most animals. It is located on the dorsal aspect of the limbs. In our ICU, we typically use the dorsal pedal vein in the rear limbs rather than the forelimbs because that location seems to be more comfortable for the patient. The dorsal pedal vein is hardly ever used as a first line location to place a catheter.
This vein does not cause as many fluid pump problems, such as a flow occlusion, as seen with use of the later saphenous vein. This vein does require a little more nursing care as it can get soiled easily because of the location.
The auricular vein
This is a good alternative vessel for those patients with larger, floppy ears. This vessel is located on the lateral aspect of the ear. Care must be taken to not place this catheter into the auricular artery, which is located in the middle of the ear. Taping in this catheter can also be tricky. A syringe case can be carefully placed inside the ear and the ear can be wrapped around the case. This method allows the case to act as a stabilizer, and the catheter can be taped around the syringe case. The tape must not be tight around the ear. One of the most common complications for this type of catheter is ear tissue damage and necrosis. 
Intraosseous (IO) catheters
These are an easy way to gain access to veins via the bone marrow. Bones never collapse during shock, so intraosseous catheters are always available to administer fluids, blood products, and medications. Medications and fluids take about 10 to 20 seconds to reach the heart after being administered through an IO catheter.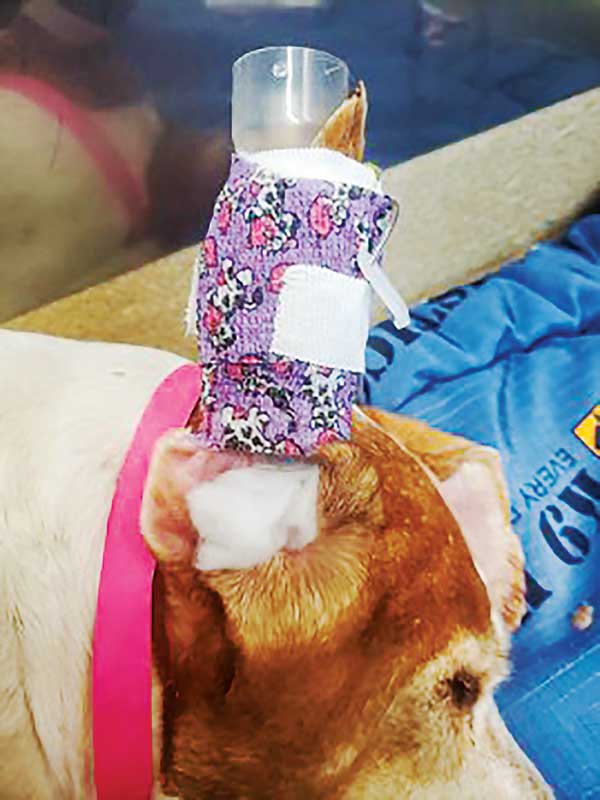 They are most used in very small patients and exotics in which venous access is impossible, or as an alternative to a venous cut-down procedure in larger animals that anyone is unable to get venous access into.
There are multiple places to place an intraosseous catheter: the trochanteric fossa of the femur, wing of the ilium, proximal humerus, and lateral aspect of the tibia are commonly cited locations in animals.
Fluids and medications can be given through the catheter. The flow rate depends on the size of the bone marrow cavity and partially on the size of the needle placed. The maximum rate at which fluids can be administered through an intraosseous catheter is reported to range between 11mls/min to 24mls/min, depending on size of the bone.
You can use hypodermic needles, spinal needles, bone biopsy needles, or the "EZ-IO" gun. Some complications of this placement are bone fracture. IO catheters are difficult to secure into the bone, so once a patient becomes mobile, an intravenous catheter must be placed. Fluids and life-saving medications can be delivered through an IO catheter. The only medications/fluids that should not be placed in an IO catheter are hypertonic saline, total parental nutrition, or any bone marrow suppressive drugs.
Central venous catheters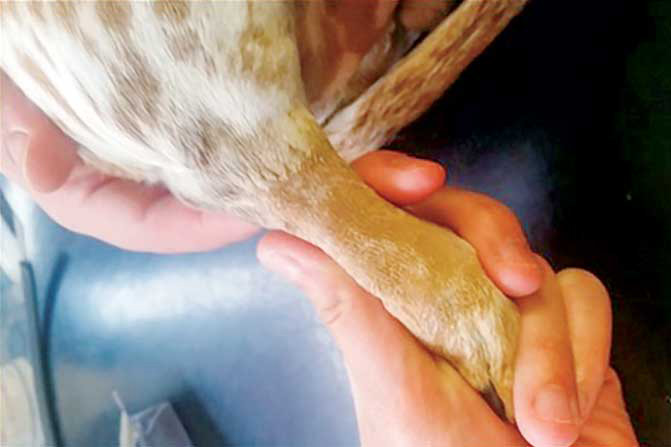 Central venous catheters are intimidating to some people. They are quite easy to place once the skill is learned. There are multiple types of central venous catheters available. A few examples are the "through-the-needle" catheters and "over-the-wire" catheters. These catheters can be placed in the jugular vein, saphenous vein, medial femoral vein, and omobrachial vein. These veins allow access to the vena cava, which is useful in fluid therapy, total parental nutrition, drug administration, blood product administration, blood sampling, and central venous pressure monitoring.
You would not want to place these types of catheters in any patient that is thrombocytopenic for risk of bleeding while placement is taking place. These catheters are especially useful in diabetic patients while hospitalized, so we do not have to keep drawing blood from a vessel possibly causing thrombophlebitis.
These catheters also come in many sizes and have multiple lumens: single, double, triple, and quadruple. Each lumen does not communicate with another, so multiple medications can be given at once.
Central lines are also helpful in fluid resuscitation as the fluids are directly deposited into a central vessel. A radiograph must be taken after placement to ensure correct placement in the vena cava just outside the right atrium of the heart.
Peripherally inserted central catheters
PICCs are a useful tool when a central line is not feasible. They differ from other central lines because they are placed into a peripheral catheter site, such as the lateral saphenous vein, and then advanced until the catheter tip is centrally located in the vena cava. As with any central line, PICCs can be kept in place for an extended period; in humans they can be used in outpatients. In one human study, the average time for a PICC to stay in place was 40.5 days. There are limited studies of PICC lines in veterinary patients. PICC lines are the same type of catheter and the placement is the same except in a peripheral vessel. The cephalic vessel is not recommended because the catheter would not reach a central vessel, and it branches into multiple other vessels.
Enterally
Veterinary professionals also forget we can give fluids enterally if the patient will tolerate it. Nasoesophageal/nasogastric (NG/NE) tubes are another relatively non-invasive way of giving fluids to a patient. Water, electrolyte solutions, and liquid food formulations can be given through these tubes.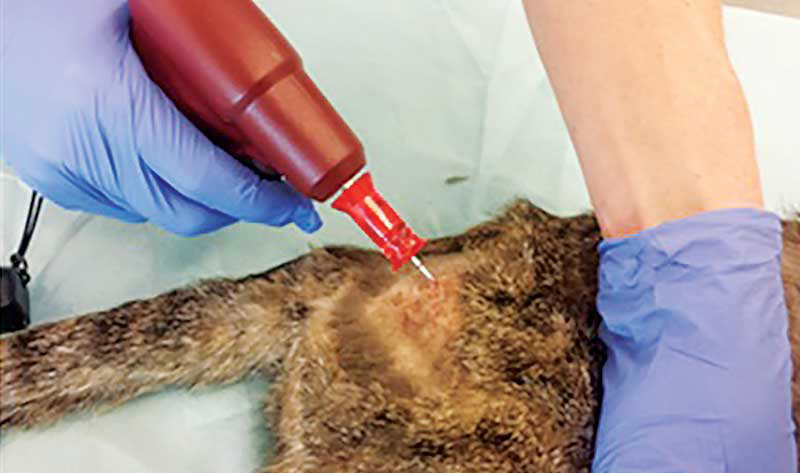 Patients are also less likely to develop peripheral edema when they receive fluids via the gastrointestinal tract. If the patient is vomiting, has nasal tumors, or coagulopathies, a NG/NE tube is contraindicated. A radiograph is the most accurate method to confirm placement of an NG/NE tube.
An NE tube is placed at the seventh to ninth intercostal space whereas an NG tube is placed at the 13th intercostal space. Tracheal placement of these tubes is the most common complication. An E-collar must be placed on these patients because it is quite uncomfortable to have an NG/NE tube in their nose, and they do try to paw out the tube.
Catheter modifications for neonates/pediatrics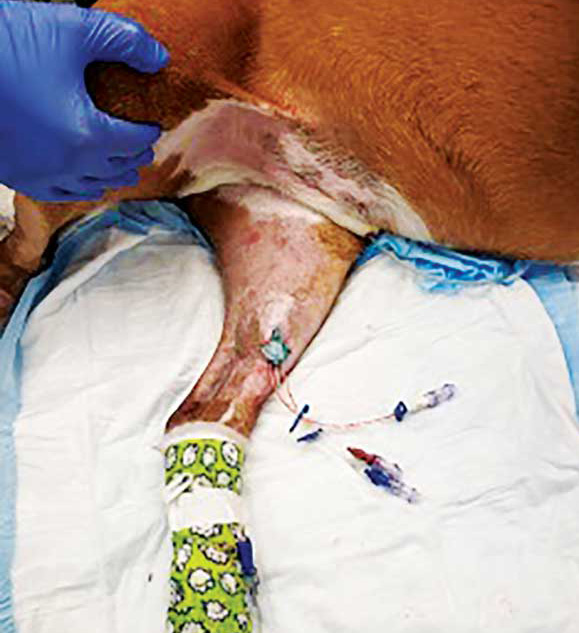 Neonatal and pediatric emergencies are common in veterinary practice. Most neonates presenting on an emergency basis need fluids. Fluid therapy can be given in two ways: intravenously and intraosseously. It is not recommended to give neonates/pediatrics subcutaneous fluids for emergency resuscitation. They do not absorb subcutaneous fluids quickly, and it can take over 24 hours to absorb. Neonates have the most total body water percentage over adult patients.
The jugular vein is the most common vein to use in neonates. A temporary standard over the needle catheter is recommended in this vein. The jugular catheter is placed using standard aseptic technique (as if the jugular vein was a cephalic vein) and the catheter can be secured using tape or suture.
When securing the catheter with tape around the neck, be sure to keep the tape loose enough so the patient can breathe, but tight enough that the catheter will stay in place.
Intraosseous catheters can also be used in neonates. A 20- or 22-gauge needle can be placed in the proximal femur, proximal humerus, and the lateral or medial aspect of the proximal tibia as discussed previously. Intraosseous catheters should be removed once the patient starts becoming more mobile or alternative venous access is obtained.
Tami Lind, BS, RVT, VTS (ECC), is the current ICU and ER supervisor at Purdue University Veterinary Teaching Hospital. Lind has been at the university for 10 years. She went to veterinary technology school at Purdue and graduated in 2010 with her bachelor's degree in veterinary technology and has never left. She started as a veterinary technician in the ICU, and has been the supervisor at Purdue since 2012. Lind received her VTS in emergency and critical care in October 2016.
References
1 Mathews K. Veterinary emergency and critical care manual. 2nd ed. Lifelearn; 2006.
2 Radlinsky M, Koenig A. Central venous access to the cranial vena cava via the omobrachial vein in the dog. Journal of Veterinary Emergency and Critical Care 2008;18:659-662.
3 Creedon JM, Burkitt HD. Advanced monitoring and procedures for small animal emergency and critical care. Wiley-Blackwell; 2012.
4 Traas, A. Resuscitation of canine and feline neonates. Theriogenology, 2008; 70, 343-8.