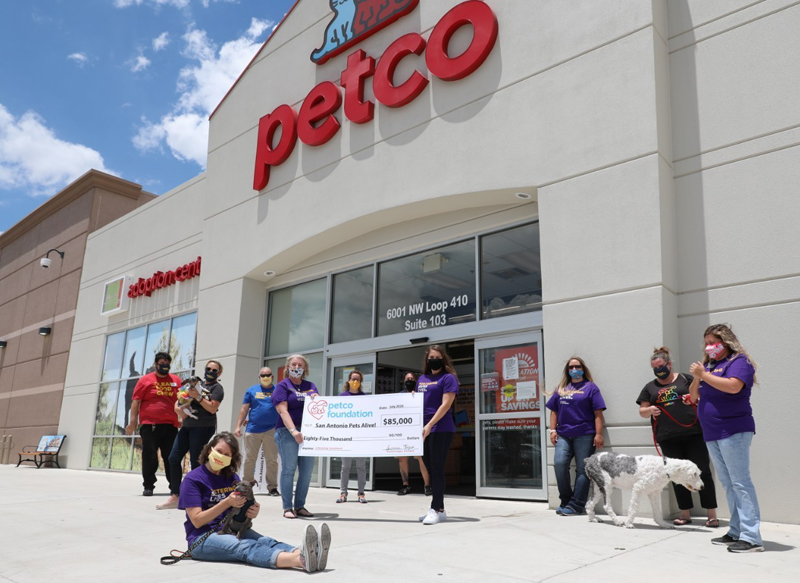 Eighty animal care organizations across the U.S. are better equipped to handle pandemic-related challenges, thanks to a COVID-19 grant-matching campaign by Petco Foundation.
The group has donated one million dollars to humane societies, adoption centers, and other animal services as part of its "Pledge to Save Pet Lives" during the novel coronavirus crisis. The campaign, which is intended to inspire support for essential animal welfare organizations, saw an additional $807,000 in donations from local communities.
"We are thankful for every organization working to save lives; however, the local animal care organizations with legal requirements to serve the public were, and continue to be, disproportionately challenged during the COVID-19 pandemic," says the foundation's president, Susanne Kogut. "These essential employees often put themselves at risk to continue serving the animals and people in their communities.
"Consequently, we designed this special matching grant campaign to promote these hardworking organizations and create greater awareness of these frontline employees, and the work they do each and every day, especially during times of crisis."
Petco Foundation's matching grants ranged from $10,000 to $25,000. In addition to monetary support, the campaign helped participating organizations reach new donors, increase visibility, and drum up additional community support, the organization says.
"We raised well beyond what was expected and had several large donations, including one at $10,000," says Heber Lefgren, director of the City of San Antonio Animal Care Services in Texas, which raised 143 percent of its match. "This has given us an avenue to fundraise in the future to support our animal welfare programs."