Suggested Veterinary Products
A dog named Iris (nickname Dara'Lynn) came to the Pima Animal Care Center in Tucson, Ariz., last November with two broken legs. After examination, veterinarians determined that her legs had been broken for some time. Iris was treated, but even after four months, her legs still aren't healing. Iris must wear splints, which cause problems of their own, including pressure sores and rashes.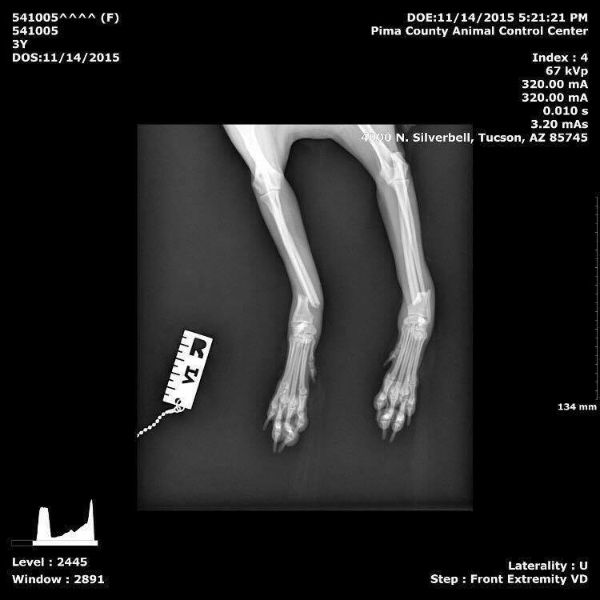 Go Fund Me
Iris needs orthopedic surgery, so the Pima Animal Care Center put together a Go Fund Me fundraiser to help raise funds to pay for it. The surgery will be performed by Douglas A. Rohn, DVM, Diplomate ACVS of the Veterinary Specialty Center of Tucson. As they write on their Go Fund Me page:
"It is going to cost $3,400 by Dr Rohn who has generously offered to only charge us for one fracture. Dr Rohn is an extremely experienced boarded specialist and he is confident he can help Dara'Lynn run and play again! Please consider donating. Together we can mend the wrongs that have been committed against this innocent little sweetheart."
As of press time, the fundraiser has raised more than $3,400.
As for who hurt Iris, people with any information are asking to contact the police, according to Tucson News Now.