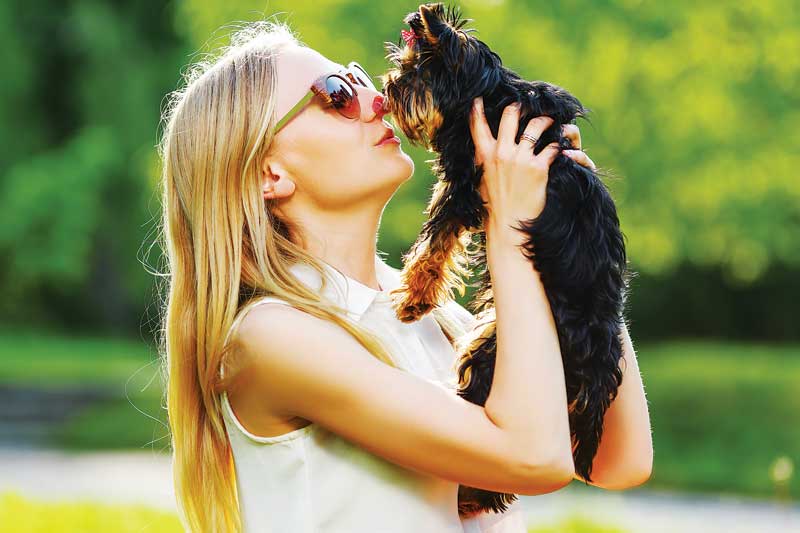 How does marketing in veterinary medicine relate to the man best known for his contributions to the science of evolution? Well, one of Charles Darwin's principles of natural selection is that "a population will change over time." This is readily apparent when one compares generational differences in the U.S. among baby boomers, Generation X, and millennials.
Currently, the boomer generation, making up the largest percentage (37 percent) of the population,1 still spends the most on their pets. However, pet ownership tends to start declining when adults reach 50 to 55 years of age and reaches very low levels at the 70 years of age or older mark.2
While there is some conflicting information on exact dates, there is no disagreement that millennials are currently the largest population in the workforce and, thus, the fastest-growing generation of consumers. However, that said do they really follow a new set of rules when it comes to marketing? A lot of the data would suggest that this is indeed the case.
Generations by the numbers
In 2014, $64.3 billion was spent on pets with roughly 46 percent by baby boomers, 28 percent by Gen X, and 15 percent by millennials.3 For veterinary services alone, the percentages are 59 percent (boomers), 21 percent (Gen X), and 9.5 percent (millennials).3
Another principle of Darwin's is that "variations exist within populations." Millennials are the most diverse generation to have ever existed. Consisting of people roughly between the ages of 20 and 35, they make up about 25 percent of the current U.S. population.4
Millennials consist of single mothers to middle class professionals. You'll find them in every single social class and industry.5 Their particular attitudes toward employment and marketing challenge many conventional strategies.
They tend to postpone parenthood and are more interested in flexible work arrangements, which all bodes well to owning pets. When comparing Americans in their 30s to the overall U.S. population, 75 percent own dogs versus 50 percent, and 51 percent own cats versus 35 percent.6
Believe it or not, millennial men are more likely to seek out pets. Among those surveyed, 71 percent owned dogs (versus 62 percent of women), while 48 percent owned cats (versus 35 percent of women).6
Three key trends that shape generations are parenting, technology, and economics.7
Parenting
Millennials see pets as substitutes for children. It's not hard to find pictures and videos of pets on social media. In a 2014 study, 76 percent of millennials said they are more likely to splurge on their pets rather than themselves, compared to 50 percent of boomers who said they would do the same.6
While they are favorable to owning pets, millennials tend to be less dependent on veterinarians for pet care advice and are more open to purchasing healthcare products and services from nonconventional sources.2
Technology
Millennials are used to having technology at their fingertips—it drives and defines them. The mobile revolution has taken them and they won't be looking back. Their internet world makes it easy for them to do research or find answers to various healthcare questions.
With sites like Facebook, Twitter, Snapchat, and Instagram, everything is immediate and can be shared. Social media is staple, and the smartphone is no longer just a phone.
Economics
Devout and unquestioning loyalty to a company or to a brand name is a thing of the past. Look how easy it is to access information for comparison. With a simple Google search, you can have multiple items or companies in the palm of your hand, all vying for your business.
Millennials are more likely to outsource services than their parents, so they are heavier users of pet day care, boarding, and grooming services.5 What services does your clinic offer that would fit into their lifestyle? Many millennials are first-time pet owners, so it's worth your while to spend extra time educating them about proper veterinary care.2
Are you adapting to survive?
Darwin also said, "In the struggle for survival, the fittest win out at the expense of their rivals because they succeed in adapting themselves best to their environment." How is your veterinary clinic adapting to meet the demands of the newer generation? Identifying well-designed marketing strategies is the key to survival of the fittest.
Capture millennials' attention with Groupon deals.
Provide instant response. Tech-savvy millennials don't like to wait. If immediate response to such things as laboratory results isn't possible, tell millennial clients when to expect them, and deliver as promised. They prefer notifications by email or text.
Don't sell a product or service; share their purpose and how their pet can benefit. What is your clinic's mission statement? Can you recite it easily? Is everyone in the clinic on board with it and using it to enhance the services?
Deliver a unique and interactive clinic experience. Don't be like every other veterinary clinic in town. What makes you special that will create good reviews on social media and encourage word-of-mouth advertising?
Update your website and Facebook page so that it's current, user-friendly, and mobile-optimized. Allow for appointments or follow-ups to be scheduled online.
The best thing to do is to do something. Don't think the old way will continue to work for your clinic. It might be OK for now, but reinvention is what will help you succeed in the future. If you are not a millennial, ask someone who is to review your messaging and how your clinic is responding to this age group.
You must reach your clients in order to help them. A little investment in a quality marketing strategy can go a long way.
Remember Darwin, recognize that the population varies, and realize that adapting to new situations will enhance your clinic's growth and stability in this ever-changing world.
Denise J. Mikita, a certified veterinary technician with 20 years of experience, has worked in small animal and specialty clinic environments, and the Denver Zoo Hospital. She was executive director of the Colorado Association of Veterinary Technicians for 10 years and has served on multiple boards and organizations, including the National Association of Veterinary Technicians in America. She currently is executive assistant at CATALYST Veterinary Practice Consultants.
References