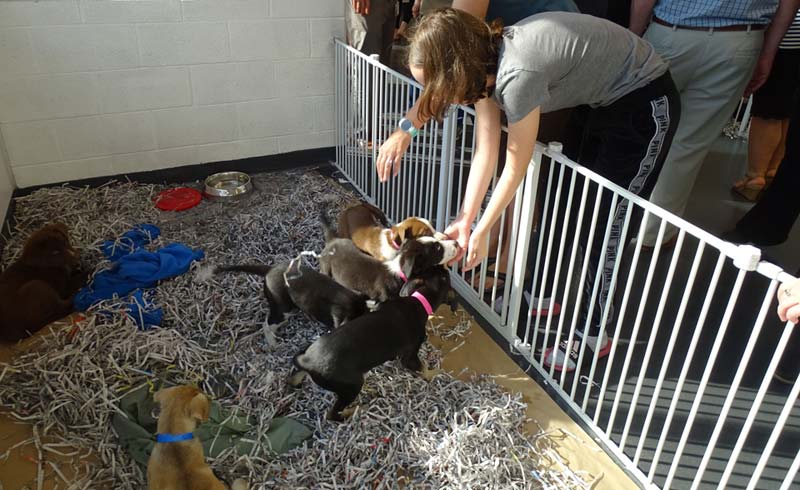 Prospective pet owners in Duluth, Ga., may want to check out an innovative new Atlanta Humane Society adoption center in Gwinnett County.
Funded with help from Boehringer Ingelheim, the facility aims to fast-track adoptions by housing available animals in open rooms where they can play and socialize, rather than in kennels and cages.
The center has found permanent homes for 332 pets since its soft opening in May.
"The Atlanta Humane Society serves thousands of animals each year, and we're thrilled to have this new adoption center in Duluth to serve even more," says Atlanta Humane Society CEO, Cal Morgan.
Duluth also is home to the headquarters of Boehringer Ingelheim's U.S. Animal Health business. In addition to providing financial support for the adoption center, the company also supports the humane society's mobile spay-and-neuter service, which helps dogs and cats across metro Atlanta.
"Boehringer Ingelheim believes in a future where no animal suffers from a preventable disease, and a big part of that involves finding good homes for dogs and cats in need," says Everett Hoekstra, president of Boehringer Ingelheim Animal Health USA. "We are proud to invest in the communities where we live and in organizations that create a better world for animals."