Suggested Veterinary Products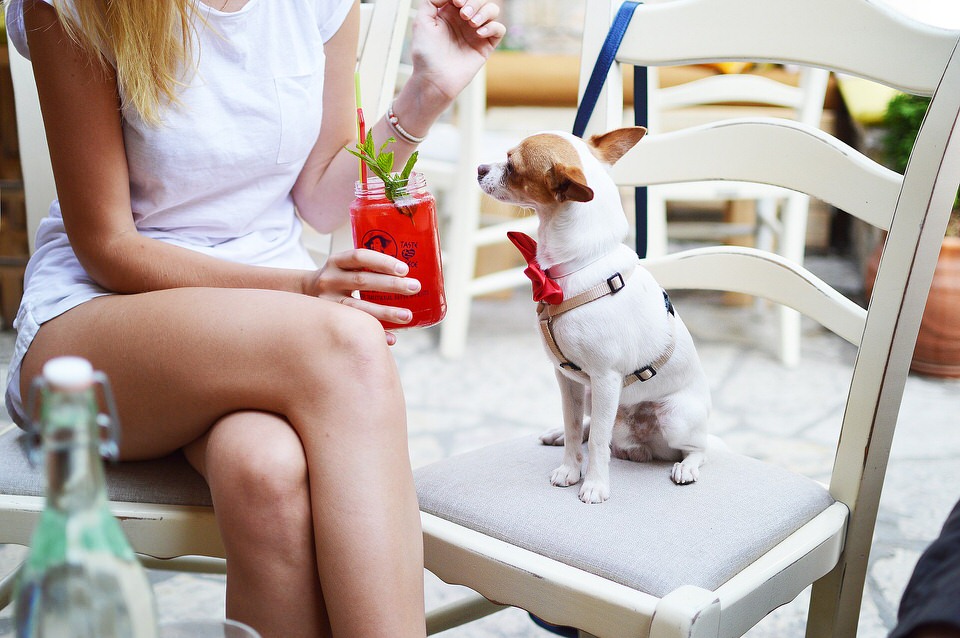 Oh sigh … we're talking about those millennials again …
As you probably know, the subject tends to elicit more than just sighs in some veterinary circles. (Yes, expletives often are employed too.) Mostly this is because millennials, whether staff members or clients, are often perceived as entitled, self(ie)- obsessed and often just plain spoiled. And as those of us trying to attract them and keep them typically are baby boomers or Generation X-ers (like me), the generation gap has a way of setting up an uncomfortable us-and-them dynamic.
Consider these comments I received after telling a veterinary group that I'd just hired two millennial associates:
"Just wait. They'll be whining when they can't leave at 5 p.m. on the dot."
"Is one of them female? I promise you she'll cry whenever you try and correct her."
"Good luck trying to get them off their smartphones."
To be honest, I find the whole subject somewhat befuddling. As the parent of a young millennial, I find it surprising that those of us who created these creatures would have so much cause to complain. After all, we're the ones who facilitated all that screen time, handed them trophies for their nonaccomplishments and hired Ubers for them so they wouldn't have to drive. What gives us the right to complain now?
But I won't belabor this point. Whatever you think of them or whomever you deem most responsible for the way they are, you still have to live with them. Even if you don't ever hire them (which is neither legal nor affordable) or work with them (near impossible), you still have to tolerate them as clients. So you might as well accept that their presence is more than just a "necessary evil"; it's a veterinary practice imperative and a fundamental life skill, too.
Not that they always make it easy. Attracting and retaining these individuals can be challenging, to be sure, but in the scheme of things it's not so difficult as all that. Not when you learn what drives them.
To that end, here are some basics about millennials:
Millennials hail from birth years between the early 1980s and the mid-1990s to early 2000s.
The generation typically is defined by an increased use of digital technology and a strong connection to digital communications and media.
Socially liberal politics often are associated with this generation relative to previous generations.
Economically speaking, millennials have been affected especially by the Great Recession given that they experienced it during sensitive, formative years. Many were just entering the workforce at the time, and this undeniably has informed their perception of working adult life.
By some measures, they're more civic minded and politically engaged than previous generations.
Others observe that they're more detached from large institutions and more highly networked within their communities and often have relatively small circles of friends.
They've been labeled the "me" generation. They may be more confident and tolerant for all we've given them, but the flip side is that they can be entitled and narcissistic too.
How does all that translate into real life advice on marketing, human resources and basic survival? Here are a few short bullet points detailing how I think it might:
Animal Welfare Often Comes First
Millennials have a more animal welfare-centric view of the world—fear free, shelter adoptions, rescue pets, fostering pets, responsible pet ownership, cosmetic surgery, etc. These are issues they respond to.
Word to the wise: Never quibble with deeply held beliefs, even if they don't necessarily resonate with your own worldview.
Socially Responsible Animal Care
Knowing this, communications to millennial clients should focus on such progressive issues as nutrition and weight management, socialization and training, optimal approaches to sterilization, microchipping and other basic safety measures. Millennial team members likewise should be expected to care more about these issues and encouraged to spearhead efforts surrounding their issues of interest.
Digital Networks Rule
Millennials tend to find new veterinarians and workplaces almost exclusively through digital media and their online social networks. This reality absolutely should find you rethinking your entire marketing plan if you haven already.
Note: Don't fail to leverage your team's social media savvy and friend networks. Clear rules on how and when to post to social media and assigning specific roles to team members will pave the way for untold marketing glories!
And Where Are Their Friends?
This generation obviously is more social media-oriented and mobile-centric than any other. Which is why these days a bare bones website probably is not enough (mobile optimization is a must!). Practice-specific apps are the new thing among hip, millennial-centric practices (which means they may be coming to your neck of the woods in just a few short months). And review sites (yikes!) are increasingly crucial to success with this generation.
Here's another reality bite: Websites and review sites attract prospective employees, too.
Price Sensitivity
Millennials can be extremely price sensitive. (I know mine is obnoxiously frugal.) Nonetheless, I've found that they're mostly willing to accept high professional fees (clients) and lower starting salaries (team members) if they feel they're getting a good value or receiving enough benefits. It's also true that because they're frugal they respond especially well to the concept of pet insurance, wellness plans and the long-term value of preventive care.
Individualized Care
Finally, it's been my experience that millennials love the concept of customization. They want something that's been individually formulated for their pet. They do not like to feel like widgets. Vaccination schedules, anesthetic protocols and nutrition plans are perfect examples of areas where they expect to receive customized information (clients) and supply smart, individualized care (team).
Slacker Lifestyle?
Plenty has been said about this generation's malingering lifestyle. Nevertheless, I absolutely disagree with the notion that they've been spoiled into layabout ways. Instead, they see traditional work as a choice—not an imperative. And while that may seem seriously deranged to you, it's actually quite enlightening.
This generation may be demanding and self-centered, but it also can be thoughtfully iconoclastic in its approach to work and life in general. Unfortunately, however, the kind of work they believe gives life meaning may not look like the inside of our workplaces––not yet, anyway.
I don't know about you, but if anyone can teach me to look at my four walls like I do the inside of my kayak, I'm all for it. Which is why I'm holding out hope that all our new millennials—team members and clients alike—will do for our hospitals what my generation has been unable to. With a wide-open mind, willing millennials and any luck, it shouldn't be too hard, right?
---
Dr. Patty Khuly owns a small animal practice in Miami and is a passionate blogger at drpattykhuly.com. Columnists' opinions do not necessarily reflect those of Veterinary Practice News.