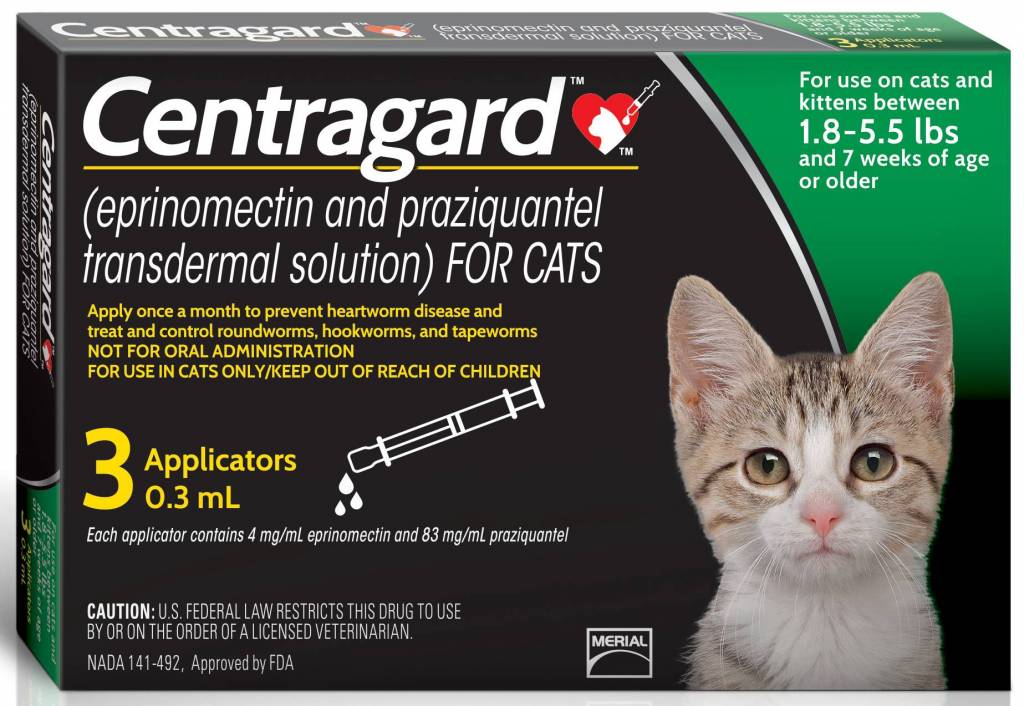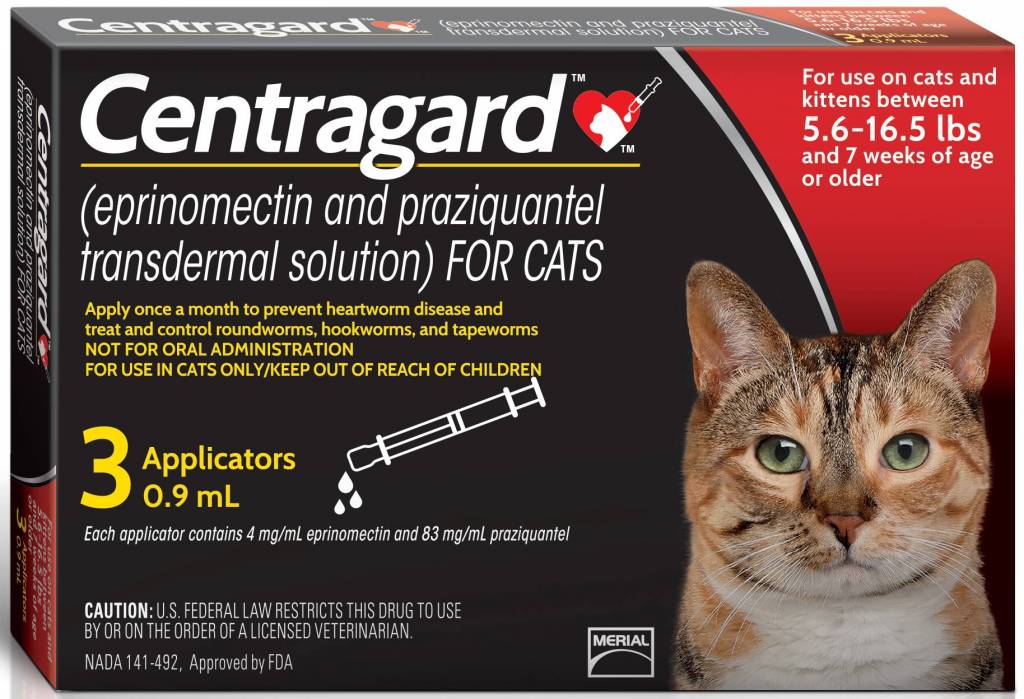 A new monthly heartworm disease prevention product for cats has been announced by Boehringer Ingelheim. Applied topically, Centragard (eprinomectin and praziquantel transdermal solution) can also treat and control hookworms, roundworms, and tapeworms, and is approved for use in cats and kittens as young as 7 weeks of age, weighing at least 1.8 pounds.
"All it takes is one mosquito to transmit heartworms to your cat—and just a few heartworms can lead to severe signs, possibly death," said Zach Mills, DVM, head of U.S. Pet Veterinary Professional Services at Merial, now part of Boehringer Ingelheim. "Now cat owners have a new option to protect their cats."
Centragard's  transparent applicator is designed to give owners control when applying the product. As a transdermal product, Centragard should be administered topically; if ingested, cats may experience hypersalivation, vomiting, and lethargy.
Centragard will be available for order in August 2018.