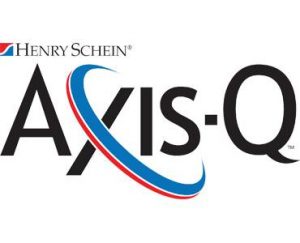 Henry Schein Veterinary Solutions, a provider of practice management software programs, has launched new versions of its AVImark and ImproMed platforms.
Based on feedback from veterinary professionals, the new versions "enhance the visibility of patient diagnostic information and improve the user experience and platform functionality," said the company in a statement.
Among the new features is AXIS-Q LENS, a cloud-based open system that gathers trended diagnostics results from multiple point-of-care instruments or reference laboratories connected through Henry Schein's practice management software systems. This open architecture allows practices to use preferred diagnostic instruments and reference laboratories, as well as change equipment without losing patients' diagnostic histories.
"The new AXIS-Q LENS is an excellent tool to help doctors see trending test results for patients," said Roger Riel, practice manager of Companion Pet Clinic in Klamath Falls, Oregon. "It gives you quick results and allows you to compare previous test values with current ones, even when the test results were imported from an outside lab. You are even able to filter the results down to just the abnormal values or pick and choose the tests you want to compare, making it easy to see only those specific values you want to focus on. This will save us time and help us with diagnosing our patients even faster."
Other improvements have been made to several features, including accounts receivable, appointment scheduling, estimates and invoices, medical records, treatment and wellness plans, credit card handling, and inventory management, among a host of others.
"The latest version of AVImark makes it faster than ever to optimize our practice performance across several areas of the technology, including wellness plans, the appointment calendar, and medical history," said Mary Weeks, General Manager of Creekside Pet Care Center in Keller, Texas, a practice that has been beta testing the new version of AVImark. "We have been able to work much more efficiently so we can spend more time taking care of our patients."
For more information, email osh_updates@henryscheinvet.com or visit hsvs.com.