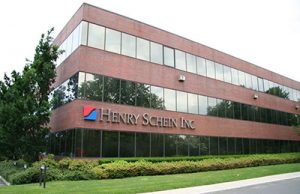 Henry Schein Inc. announced today that it will spin off its $3.5 billion animal health supplies business, Henry Schein Animal Health (HSAH), and combine it with Vets First Choice.
The new publicly traded company, Vets First Corp., will be headquartered in Portland, Maine, where Vets First Choice is located currently. The deal combines Henry Schein's veterinary supplies, software for practices and distribution network with Vets First Choice's prescription management platform.
Ben Shaw, founder and CEO of Vets First Choice, will become chairman of the board and CEO of the new company. Stanley Bergman, chairman of the board and CEO of Henry Schein, will be a Vets First Choice board member and continue in his role as CEO and chairman of Henry Schein. Karen Prange, executive vice president of Henry Schein Inc. and CEO of the global animal health, medical and dental surgical group, will leave the company.
Henry Schein will nominate six directors to the Vets First Corp. board; Vets First Choice will nominate five.
Vets First Choice, founded in 2010, has approximately 750 U.S. team members and more than 5,100 veterinary practices use its prescription management platform. HSAH has approximately 4,300 team members and a customer base of 75 percent of U.S. veterinarians and 70 percent of veterinarians in Europe and Australia/New Zealand.
Henry Schein shareholders and HSAH-related parties are expected to own approximately 63 percent of Vets First Corp. common stock immediately following the transaction; Vets First Choice investors will own approximately 37 percent.
Additionally, the company expects to receive between $1.0 billion and $1.25 billion in cash on a tax-free basis as part of the transaction, and will use the proceeds for share repurchases, debt repayment, and acquisitions.
The transaction is expected to close by the end of 2018.