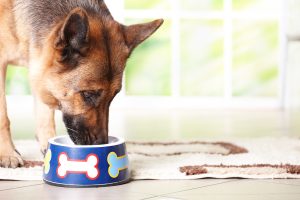 A lawsuit has been filed against Hill's Pet Nutrition for selling dog food containing too much vitamin D.
San Francisco-based law firm Schubert Jonckheer & Kolbe is filing a class-action lawsuit against the company for wrongfully advertising that its dog food contains precisely balanced nutrition and meets quality control standards after a recall of some of its canned dog food was issued.
The lawsuit was filed on Feb. 12 in the U.S. District Court for the Northern District of California. It seeks monetary damages and injunctive relief to prevent Hill's from selling pet food with dangerous levels of vitamin D.
Canine consumption of excessive amounts of vitamin D is potentially fatal and can lead to serious health issues, including vomiting, loss of appetite, increased thirst, increased urination, excessive drooling, weight loss, and joint issues.
The law firm is encouraging consumers who purchased the recalled dog food to contact its office to learn more about their legal rights. For a list of Hill's Pet Nutrition's recalled products, click here.