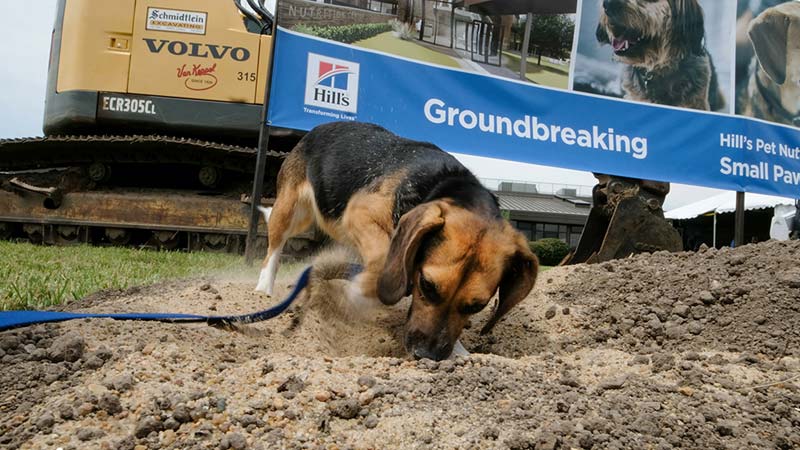 Small and miniature dog breeds are set to receive the star treatment at Hill's Pet Nutrition's "Small Paws" center in Topeka, Kan.
Construction has officially begun on the new 25,000-sf facility, which the company says will focus on the specialized dietary needs of small dogs.
The $20-million center will be home to 80 canine residents weighing less than 12 lbs., and will feature state-of-the-art amenities, including specialized veterinary and nutritional care, as well as a variety of indoor/outdoor activities.
"We are always investing in research and development to serve the nutritional needs of pets as well as learning from veterinarians, customers, and caregivers through their experiences. This is how we fulfill our mission to transform lives," says Hill's president, Jesper Nordengaard.
Plans for the facility also include an engagement center with a dedicated space to host educational seminars and continuing education (CE) programs for veterinary students and professionals.
Dave Baloga, vice president of science and technology for Hill's, hopes the center will facilitate further understanding of the specialized needs of small dog breeds.
"All around the world, there's a steady increase in the popularity of small dogs," he says. "Our investment in this specialized facility will help us develop food with the taste and aesthetics small dogs prefer and that works best with their distinctive behaviors and unique physiology."