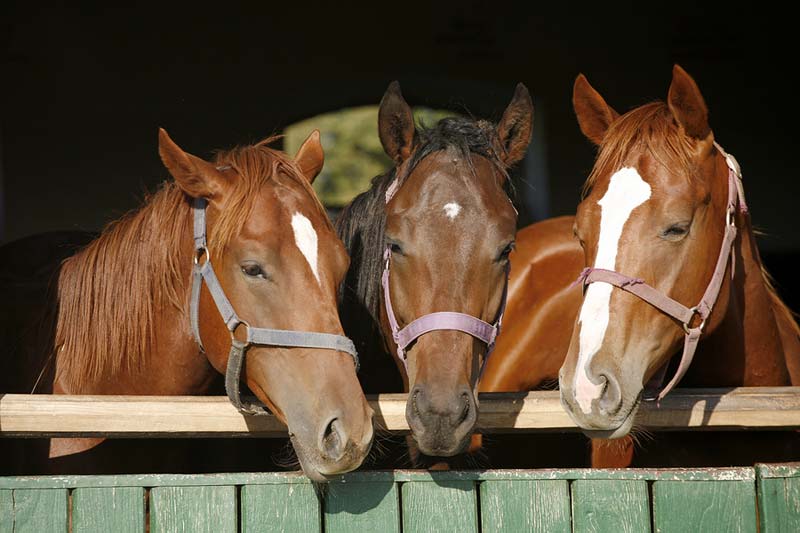 An unapproved, compounded drug is believed to be linked to a recent string of horse deaths in the U.S.
The U.S. Food and Drug Administration (FDA) is alerting equine veterinarians that one lot of a compounded drug product containing pyrimethamine and toltrazuril has been associated with adverse events in at least three horses and resulted in the deaths of the animals.
Compounded by Rapid Equine Solutions of Aston, Penn., the product was packaged in 60-ml oral paste syringes for the treatment of equine protozoal myeloencephalitis (EPM), and was labeled as containing toltrazuril 416 mg/ml and pyrimethamine 17 mg/ml. Testing conducted by the FDA, however, revealed the lot contained approximately 18 to 21 times the pyrimethamine indicated on the label.
High doses of pyrimethamine can cause symptoms such as seizures, fever, and death.
This product lot is accounted for and is no longer in distribution, the FDA reports. Rapid Equine Solutions learned of the adverse events on May 24 and initiated a recall to the consumer/user level the same day.
Compounded products are not FDA-approved for use in animals. Likewise, toltrazuril is not approved for use in horses.
Veterinarians and owners are asked to report complaints about animal drug products online here. Equine practitioners, caretakers, and owners should report adverse events (e.g. seizure, fever, or collapse) in horses being treated with compounded pyrimethamine-containing products to the FDA.