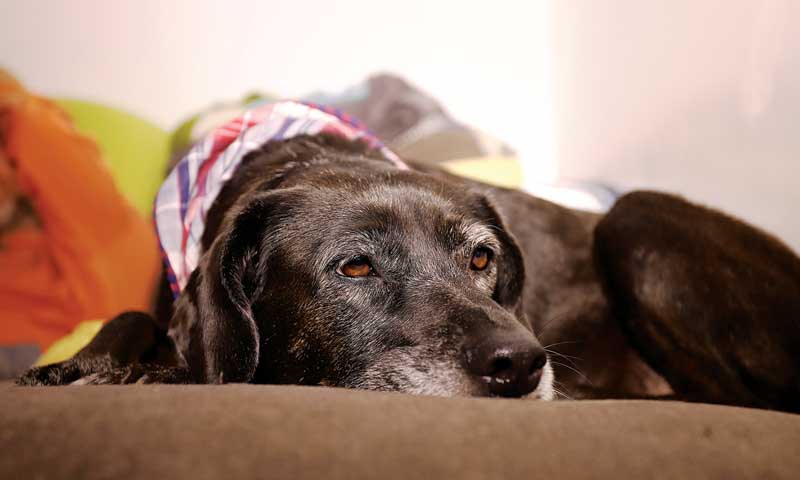 Imagine you are a pet owner, and you are entering a newly discovered clinic with your new puppy or kitten. It is your young pet's first veterinary visit. You want to give this pet the best life possible.
At the first visit, you are given a full rundown on what to feed your puppy or kitten, advised on an appropriate vaccine schedule, educated on what is normal or abnormal, and what socialization and exercise is expected. You leave the clinic knowing just what to do.
Now, imagine 15 years later. You bring this same pet in, one who has been your sidekick for over a decade of life. You have been running standard annual labs for years, and have started them on a few supplements, but now you're anxious in a different way than you were years ago at the initial visit. At this point, you know your pet like an intimate family member, but they are entering a new phase in life and you are unsure how to best support them. Perhaps they've been diagnosed with cancer, or losing mobility, or seem in pain.
There is no "package" that fits what is happening here, and you're feeling confused and alone. Questions are popping into your mind like, "How do I know if my pet is in pain?" "When is it time to euthanize and what will that look like?" "What's normal?" and "How can I help them until then?" These questions beget questions, and this experience is a stark difference from the one 15 years earlier.
The contrast in support between early life care versus end-of-life care in veterinary medicine is drastic. Not because we do not value senior pets or know how to care for senior pets (in fact, quite the contrary). Instead, the disparity is likely related to a multitude of reasons, including our own fear of mortality and discomfort in talking about death, evolving views of companion animals from property to family members, and advancements in veterinary medicine allowing for pets to live longer lives.
Our culture as a whole does not honor the process of dying in the same way we do the process of birth and new life. However, when the time does come that we, or our human loved ones, are faced with terminal illness or imminent death, there is a unique form of healthcare called hospice available to assist in our end-of-life care and decisions. This type of conscious care and intentional experience of a life to death transition should be fully embraced in veterinary medicine, as well.
What is hospice care?
Hospice care is a form of health care specifically designed with the goal of reducing pain and increasing quality of life for terminally ill patients or patients where death is imminent.
Hospice care looks at quality of life over quantity and treats the individuals and their disease/symptoms as opposed to the disease itself.
Good hospice care treats not only painful symptoms, but encompasses mental, emotional, social, and spiritual health and wellbeing for the patient and those in close relationship to them (like friends and family). It includes discussion and support, for all involved, through the process of humane death and assists through the grief experience.1
It is a philosophy that has become a prolific and commonly known sector of human medicine. Despite its prevalence and popularity in human medicine, it is only now gaining momentum in the veterinary field, and thankfully so.
Hospice care's place in veterinary medicine
Veterinary medicine is uniquely different from human medicine partially because the average lifespan of companion dogs and cats is much shorter than that of an average human, regardless of continued advancements within the industry. The average domesticated dog (depending on size) lives 10 to 12 years, and the average domesticated cat lives 14 years.2
Two out of every three American homes include a pet, which equates to 85 million animals and 67 percent of U.S. homes.3 Considering how many American homes house a pet, and the average lifespan of companion dogs and cats, one can assume the average adult will care for multiple pets in their lifetime, many of whom will have their first pet during childhood. Many of these owners will be included in the process, or will even be the sole decision-maker, of their pets' death whether related to acute or chronic injury and/or disease.
Furthermore, pet owners are encouraged to stay present through their pets' euthanasia. This is a heavy dose of emotional, mental, financial, and even spiritual pressure for the average pet owner, leaving a unique opportunity for veterinary professionals to advocate for senior or terminally ill pets and the pet owner, through specially curated veterinary hospice care and programs.
Implementing hospice into a practice
Hospice care in veterinary medicine shares a similar model to human hospice care, focusing on the comfort of a pet as opposed to cure, as well as providing significant support to the pet owner themselves. Hospice care often includes patients with a terminal diagnosis, such as cancer, or simply advanced aging that limits quality of life.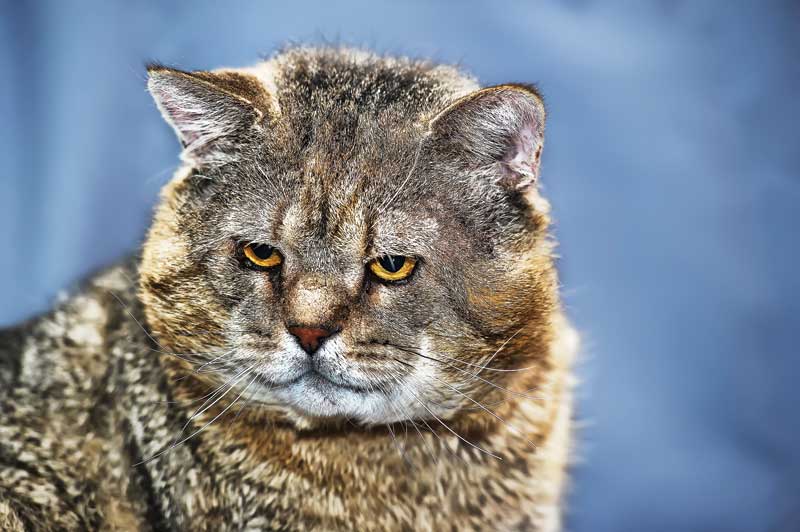 Symptom alleviation includes any and all noninvasive modalities, such as pharmaceutical pain control, herbal supplements, nutritional guidance, fluid therapy, proper hygiene and sanitation, mental health (such as managing anxiety and depression), mental and social enrichment, bodywork, such as massage therapy, and especially client education and emotional support. While euthanasia is always an option in veterinary hospice care, it can and should begin prior to the elected decision. Alternatively, it can be provided until natural death of a pet occurs. In the case of electing for natural death, veterinary hospice care is intended to prevent suffering and not prolong it.4
Veterinary hospice takes a family-centered and holistic approach for all parties involved, and should include unique points of view in supporting the emotional wellbeing of the pet owners and family members alike. Additionally, there are healthy ways to include children of the family in the process.
Addressing caregiver burnout and fatigue, while providing appropriate mental health support and resources, is imperative for allowing pet owners to remain clear-minded and informed throughout the entire hospice process. Post-death resources should also be considered a huge component to veterinary hospice.
The appropriate veterinary support team is essential for successful hospice care within the field. In-home visits may provide veterinary staff insight to properly evaluate how a patient and client are coping at home, while also removing stressful components like travel or anxiety induced from an in-clinic visit.
In-home hospice care also opens opportunities for euthanasia services to be provided at the pet's home. If this is not available, hospitals should carefully consider how they are offering in-clinic euthanasia. Certifications such as Animal Hospice and Palliative Care (AHPC) Certification Program, are also available for veterinary staff. If a clinic is unable to provide a proper hospice care program, they should be ready and willing to provide outside resources for their clients and patients.
A pet's departure from this world, and a pet owner's experience in the role they play alongside their companion, is as important as a pet's beginning months and years. Hospice care in veterinary medicine provides the framework for deepening the human-animal bond by honoring a pet and their owner's journey as it comes to an end.
It provides a more well-rounded approach to patient care, while acknowledging and supporting the pet owner's emotional and grief process as well. By providing this invaluable service, a client's positive hospice care experience will only strengthen a client relationship and deepen their clinic loyalty for future pet health care to come.
Claire Primo is a veterinary nurse and certified animal massage therapist residing in Lyons, Colo. She offers animal massage therapy, laser therapy, hospice and palliative care and veterinary nurse needs through her practice, Peak Animal Wellness & Massage, while also managing a holistic veterinary house call practice, Boulder Holistic Vet. She specializes in senior pet care, holistic veterinary nurse care, and empowering guardians with all the appropriate tools and guidance needed for a healthy and nurturing relationship with their pets. In her spare time, she can be found in her small mountain town playing and connecting with her husband, two-year old son, two dogs, and a cat.
References
1 What is hospice care? (n.d.). Retrieved April 5, 2021, from https://www.cancer.org/treatment/end-of-life-care/hospice-care/what-is-hospice-care.html
2 Life expectancy of dogs and cats. (n.d.). Retrieved April 5, 2021, from https://www.1800petmeds.com/education/life-expectancy-dog-cat-40.html
3 Cooper, J. (2021, February 02). Pet ownership Statistics [2021]: U.S Pet Population. Retrieved April 5, 2021, from https://spots.com/pet-ownership-statistics/
4 HOSPICE. (n.d.). Retrieved April 5, 2021, from https://www.lapoflove.com/Services/Veterinary-Hospice