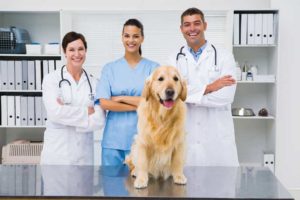 When done appropriately, onboarding takes time, but is worth it!
Time is a luxury many veterinary hospitals don't think they have when the hiring door is constantly revolving. But have you stopped to think the lack of appropriate onboarding may be the reason managers are constantly looking for new team members?
After all, you never get a second chance at first impressions!
In our January 2019 column titled, "Is onboarding the key to better team retention?" we introduced the benefits of onboarding for employee retention. Discussion items included a brief overview of the concept, adult learning, and the benefits of a great onboarding program.
So now we ask, how are you doing in implementing your onboarding program or tweaking the one you already have in place?
Let's start with baby steps. Is your onboarding longer than a day? If yes, you might be separating from the herd, and that is good. After all, everyone in the industry is competing for the same amazing people. Plus, an immense amount of time and energy goes into the interview process. Don't let it go to waste by discouraging the new hire in the first few weeks.
Survey says
The following information was tallied from people who left within the first six months of employment:1
23 percent said "receiving clear guidelines to what my responsibilities were" would have helped them stay on the job
21 percent wanted "more effective training"
Nine percent wanted more attention from the "manager and coworkers"
About one third said they'd had barely any onboarding or none at all
15 percent of respondents noted a lack of an effective onboarding process contributed to their decision to quit
At many veterinary clinics, onboarding consists of filling out employment forms, getting a tour, and meeting whoever is walking by. Next, the new hire is handed off to a colleague who may or may not know the person was starting that day. Most animal hospitals drop new employees into their clinic and expect them to navigate this unfamiliar environment with little to no guidance.2
How can you make your first impression one that will make them want to stay?
Steps for onboarding
Here is some information to either develop an awesome onboarding experience or keep your motivation going for maintaining one.
To ensure the long-term success of teams, hiring personnel should create a personalized onboarding plan for every new employee. This is based on a combination of the position and the individual.
Prior to Day 1
Orientation is the first step in onboarding. This begins before the new hire starts, and usually lasts through the first day.
Prior to the first day, send the new hire information on when and where to go, who to ask for, and what he/she should wear.
Inform the rest of the team about when this person is starting and tell them his/her name. It is embarrassing for team members to be introduced to a new person they didn't even know you were hiring. The look of shock on an employee's face is not a good first impression for the new hire.
Remember, first impressions really do matter!
Day 1
On the first day, the new hire should not be scheduled for any type of work (there will be plenty of it in the future). This day is reserved for paperwork, orientation, and getting a feel for the environment. Try to schedule it on a lighter day in the clinic. We all know this can change in an instant, but at least you're attempting to set the first day up for success.
When the new hire arrives, the contact person (often it's the staff member who does the hiring, i.e. the manager) should be available throughout the day. The technician who is most likely to be called away when the hit-by-car emergency patient comes in is not the best person for the initial contact/first day. That's not a good impression.
This staff member can then work with the new hire to complete the mandatory paperwork, review the employee manual, provide an in-depth tour of the hospital, review safety issues, and introduce the rest of the staff. He/she also can provide the keys, codes, passwords, and other standard operational procedures that will help make the new hire feel like part of the team.
Most importantly, the new hire will have someone to eat lunch with on the first day!
Finally, an overview should be provided as to what the person is to expect during the complete onboarding process (roughly six months or more). This includes job requirements, objectives, culture, phase training schedule, and an overview of your mentor program.
First month
One of the key first steps is setting the new hire up with a mentor. Companies, in general, have found mentoring programs improve employee retention and job performance.3 Having someone specifically working with new employees helps build relationships and provides a resource person for them when they have questions.
Along with technical training, review the hospital's policies. This includes aspects such as culture, organizational brand, and mission and values. Setting up expectations, feedback mechanisms, and performance measurements establishes a foundation for continued achievement and career enhancement for team members.
After that, a specific training protocol can be outlined and initiated. One tool that may help is the utilization of a SMART goal.4 This allows both parties to have clear expectations as to what will occur and the deadlines to meet.
Management "check-ins" confirm the new hire's job duties and expectations of employment are on track.
First three to six months
Continue to check in on a regular basis. Make sure objectives (SMART goals) are being met appropriately. Identify any areas of difficulty and address as needed.
First year
As we know, learning is a continual process. Don't assume the new hire is 100 percent committed to your team after six months. Continue to check in on a regular basis to ensure everything promised in the interview process has come to fruition. Keep referring to the outline of expectations and objectives to ensure everyone is still on the same path.
Don't forget about the rest of the staff!
Resentment occurs when others are kept in the dark. If the rest of the team doesn't understand how the new hire fits into the overall picture, there may be issues later. Make sure everyone is in the "know," especially those coworkers who will work closely with the team member.
Transparency and communication are especially important at the beginning of the process. However, both should continue throughout the new hire's first year and beyond.
Considering individual preferences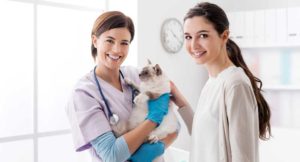 While addressing the clinic's culture, onboarding is customized for both the position and the person. While superficially this seems overwhelming, we can start by generalizing based on their personality preference and experience (partly determined by age).
Knowing personality preferences (e.g. Myers-Brigs, True Colors, DISC, etc.) may aid the entire team in understanding how this person is going to act and react in situations, as well as how they process information. For example, introverts may need some solitude to feel productive, whereas extroverts might enjoy chatting with coworkers.
While you might not know the new hire's personality very well at the onset, once specific traits are recognized, the onboarding process can be adapted to better suit that individual.
Generational differences
Another way to customize onboarding for the person is to consider generational differences. Workplaces can now have up to five generations of people.5 This further emphasizes the need to ditch the "one-size-fits-all" approach when it comes to training and onboarding.
Baby boomers (born 1946 to 1964)
In general, these people have been in the workforce for many years and have probably been through several onboarding processes. They prefer personalized communication and more autonomy in how they work. Measured results are helpful, but they want the freedom to take their own path in getting there. In short, lead by getting out of the way.
Set up a strong monitoring and progress-verification program to monitor their development. Explain the technology they will need to use, and help them identify people/resources to assist them.
Generation X (born 1964 to 1981)
These professionals started the movement toward work-life balance and no longer value loyalty to a single company the way previous generations did.
To connect with this demographic, communicate directly, but allow room for their input. This generation wants to know clearly what's going on, how they fit into the bigger picture, and prefer to work independently to get there.
Mentorship and coaching will probably help this population the most. It allows them to jump into projects a little quicker once they see a clear set of goals and expectations.
Generation Y/millennials (born 1982 to 1995)
This is one of the most talked about groups and with good reason. Within the next two years, 50 percent of the U.S. workforce is expected to be made up of millennials. This number will grow to 75 percent by 2030 (U.S. Bureau of Labor Statistics. Oct 9, 2018).
Generally, they believe in success, want clear measurements of progress or failure, and desire direct, meaningful feedback. Communication preference is through instant media such as texting. They have more of a multicultural mindset and need to know what they're doing matters. They tend to value work-life balance more than previous generations.
Traditional orientations and onboarding may not be as effective with this demographic, while something closer to gamification and social experiences may be more compelling. Many understand their lack of experience and are looking for the potential for skill development, helpful feedback, and career growth.
Setting up a clear outline for implementation of projects and check-ins with managers will be helpful to them.
Generation Z (born mid-1990s to early-2000s)
These individuals—the oldest of which are approximately 22 years of age—are just coming into the workforce. They seem to be an extension of millennials, and are even more focused on technology. After all, they are full-fledged digital and mobile technology natives.
Conclusion
Setting up and completing an intense, customized onboarding process may seem daunting, but it doesn't have to be. While nothing is guaranteed, there are many benefits to a good onboarding experience. For starters, it sets your new employee up for success. You are providing the fundamentals that will not only offer the required skill sets, but also the confidence for individuals to perform their duties and feel like they contribute to your culture.
A solid, thoughtful, and intentional onboarding experience provides stability through increased job satisfaction and retention.
By making a great first impression and spending more time at the beginning, you may extend a person's time with you. Isn't keeping great people worth the extra time and energy?
Good people leave great clinics for honorable reasons (e.g. spouse transfer, moving to be closer to a sick family member, etc.). However, by making a great first impression in the beginning, you minimize the chance of losing good people for reasons you could have controlled.
Design a great onboarding process by getting away from a one-size-fits-all approach. This way, you'll separate yourself from the herd and retain those awesome team members!
Rebecca Rose, CVT, director of possibilities at CATALYST Veterinary Professional Coaches, has a diverse background in the veterinary community, working in and managing clinics, collaborating with industry partners, and facilitating engaging team workshops. Denise Mikita, MS, CVT, CATALYST's manager of possibilities, brings extensive knowledge in practical clinic experience, organizational management, and team dynamics. Combined, the authors have more than 50 years' experience in elevating veterinary teams. In addition, they have sat on veterinary councils, led state and national professional organizations, and have volunteered for animal welfare groups. Rose and Mikita can be reached via getCATALYST@CATALYSTVetPC.com.
References
1 Onboarding key to retaining, engaging talent. Society for Human Resource Management. Roy Maurer. April 16, 2015. bit.ly/2a82Qjm
2 Onboarding Perspective. Do you have an action plan? Deanne Pawlisch, MS, CPP, CVT. June 6, 2019. bit.ly/2YwlBYa
3 How to create a multi-generational onboarding program. Clear Company. By Sara Pollock. bit.ly/2H6swwv
4 Set Goals & Refocus. A CATALYST VetPC Blog. August 27, 2018. bit.ly/2KCdC1E. SMART Goal Worksheet.
bit.ly/2POegxE
5 Podcast: Connecting: Five Generations Deep. The John Maxwell Company. January 9, 2019. bit.ly/2KkqJFM