You may be up-to-date on the latest medical research and have excellent skills with animals, but that won't help you if you struggle to communicate with your clients. Veterinarians rely on clients to carry out long-term treatment plans, to explain their pet's health to other members of the household and to help understand the pet's symptoms. If the client doesn't understand what you're saying or what information is relevant, you're going to be unable to provide high-quality care.
Fortunately, there are more tools than ever to help clients get the most out of their office visits.
Avoid Jargon
It may seem self-explanatory, but using medical jargon is one of the fastest ways to lose your clients. Jargon can make clients shut down and avoid asking questions because they feel self-conscious. That's a problem because getting clear answers to questions ensures clients understand their pet's health and what steps they need to take to ensure their pets' healthy lives.
One thing Wendy Myers, founder of Communications Solutions for Veterinarians suggests to help clarify any jargon that's found its way into a conversation with a client is to ask, "What questions can I answer?"
By framing the question in a way that assumes the client does have questions, rather than giving them the opportunity to simply answer that they don't have any questions, will encourage the client to open up and get clarification on any uncertainties that came up in the exam room.
Include Quality Websites on Handouts
With all the misinformation on the Internet, it would be ideal if clients avoided Google for medical information about their pets. But since most of them will still do a web search, Myers recommends giving clients high-quality handouts that have a list of a few trusted websites on them, which they can refer to. This can help ensure that when your clients do turn to the Internet, they are able to avoid inaccurate information. Having handouts and reliable sources are especially important because it's common for clients to relay the information you give them to other family members who may be administering medication or playing a role in monitoring the pet's condition.
Use Visual Aids
Medical atlases, diagrams and videos are useful tools for helping clients who learn visually to understand your treatment plan and their pet's condition. Myers especially likes Idexx's Pet Health Network 3D, which offers digital images and videos to help clients visualize what a dental extraction or other procedure might look like, but lower-tech solutions can work just as well.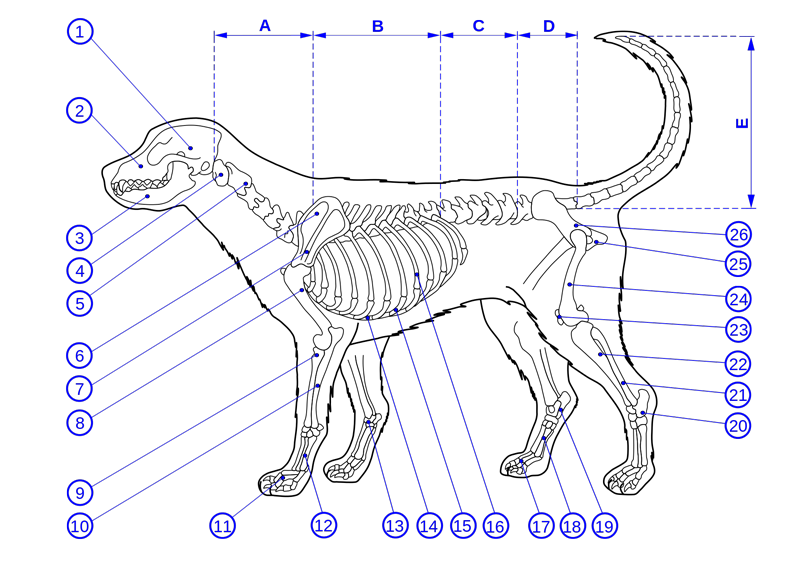 Przemek Maksim, 1600px-Skeleton_of_a_dog_diagram.svg from Wikimedia Commons, Creative Commons Attribution-Share Alike 3.0 Unported license.
Visual aids help clients better understand their pet's health.
Maximize Transparency
Visual aids can also help build trust between a veterinary office and clients. According to Myers, Aventura Medical Hospital in Aventura, Fla., has video cameras throughout the clinic with monitors in the waiting room so that clients can get a "behind-the-scenes" look at what goes on in the hospital. Aventura Medial Hospital also has more feeds than monitors so that if a situation is ever inappropriate for viewing in the waiting room, they can simply show a different portion of the hospital instead. Other clinics will bring clients into the exam room with their pets for minor procedures. Either way, clients gain a deeper understanding of what a vet does during a visit and can be confident that their veterinarian and technicians are committed to compassionate care.
Encourage Clients to Use Their Smartphones
Smartphones can be a huge distraction in the exam room, and it's tempting to ask clients to keep them put away throughout a visit. But they can also be a powerful tool to facilitate better care at home. Instead of banning smartphones outright, try suggesting clients take pictures of their pet's symptoms so that they can spot problems earlier if they come back, and also so they have a visual aid when they talk to other members of the household about their pet's condition. Smartphones can also be a great way to easily help clients remember how to administer treatments at home. If your care plan involves administering medications, clients can take a video in the office that they can review when they try it at home or that can be shared with anyone else who may be sharing responsibilities later.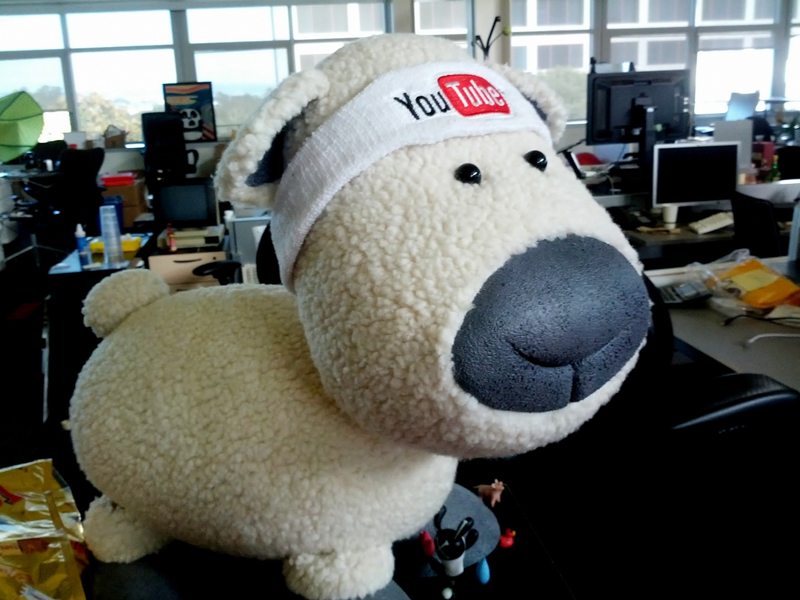 FLICKR: YouTube BY Travis Wise IS LICENSED UNDER CC BY 2.0.
A YouTube channel gives clients a way to stay connected from home.
Start a YouTube Channel
YouTube is one of the most common resources people use for information. Creating a YouTube channel that includes informational videos about common concerns your clients can show clients that you keep up with technology, and they're more likely to think that you stay current on medical information as well.
Some topics might be:
Basic pet care question
How a procedure works
Tips for handling behavioral issues.
A YouTube channel can also be another way to ensure that clients have quality information when they inevitably turn to Google to get answers to medical questions at home, as well as help them explain their pet's health to someone else.