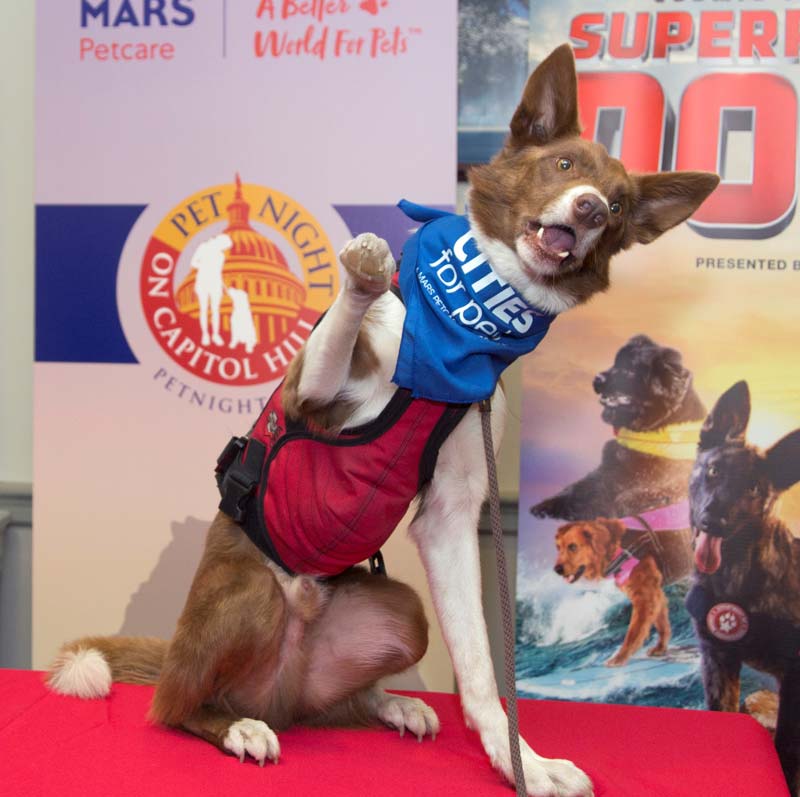 The positive power of pets was top of mind in Washington, D.C., last night, as veterinary professionals, animal welfare advocates, and members of Congress came together for Pet Night on Capitol Hill.
The annual event, which celebrates the importance of pets to human health and well-being, welcomed representatives from the Human Animal Bond Research Institute (HABRI), the Pet Leadership Council (PLC), and the Pet Food Institute (PFI), as well as several U.S. senators and congressional staff members.
"Pet Night brings a bipartisan love of pets to Capitol Hill and the shared message that pets enrich our lives and keep us healthy," says PLC chair, Jacinthe Moreau. "We are here to partner with members of Congress to support public policies that will help create a healthier, more pet-friendly society."
The event saw the presentation of PLC's Pets' Best Friend Award to Kansas Senator Pat Roberts in recognition of his advancement of legislation in the interest of the human-animal bond. Roberts, the group says, was instrumental in the December 2018 passing of the Pet and Women's Safety (PAWS) Act, which helps connect pet-owning survivors of domestic violence with safe animal-friendly shelters.
The event also highlighted several programs and initiatives championed by the pet care community, including Pet Care Trust's "Pets in the Classroom" program, an educational grant initiative that provides financial support to teachers to purchase and maintain classroom pets, and the American Pet Products Association's (APPA's) "Pets Add Life," a nonprofit campaign dedicated to promoting the joys and benefits of responsible pet ownership.
"Virtually every American pet owner considers their pet to be an important part of the family," says HABRI board member, Steve King. "Pet Night is a reflection of the growing value of pet ownership in society and the importance of the human-animal bond to so many people."