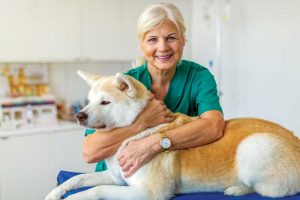 If you had the chance, what would you tell your younger self? For that matter, what would you tell an aspiring veterinarian or recent graduate?
I asked several colleagues from a variety of backgrounds and niches one simple question: What do you wish you knew when you were younger? There were three categories of answers: personal advice, business advice, and medical advice. Here's what our panelists had to say. (See the box at the bottom right for who they are.)
Personal advice
Rebecca Tudor recommends finding people to whom you can delegate tasks. "You can't do it all, so find people who can help you run errands, shop, and do anything you need to get off your to-do list."
Of course, you don't have to be a millionaire to do that. You can get just about anything delivered to your doorstep these days, from a book of stamps to prepared meals for a week.
Peter Pelissier encourages you to "be willing, at the end of every day, to walk away and leave all the anxiety and frustration at the practice. Spend quality time with your family and friends, and be emotionally present. All the pressure will be waiting for you when you get back, so don't waste time on things you can't fix right now."
When you stop wasting time on running errands and stressing out about things you can't change, you can focus on the truly important stuff.
Marty Becker agrees: "When 
I was younger, the number one regret of every older person 
I spoke with was that they wished they had spent more time with family. And today, I understand what they meant."
Louise Dunn suggests: "Decide about your personal lifestyle choices. What is your definition of balance? What are your needs? What are your passions? What are your non-negotiables?"
On the financial side, Tim Metzger recommends keeping debt to a minimum, unless it's "good" debt. "Don't borrow (especially from a credit card company), unless it produces income. Do not buy equipment unless it will pay for itself. Buy a practice ASAP. Experts now estimate you will need $3 million in net worth to retire in today's dollars. A practice will help you achieve that goal."
Business advice
Just like in your personal life, Metzger recommends getting help. "Ask for help from professionals. You do not know law, human resources, accounting, investing, insurance, etc. Use specialists you trust as your coaches."
Peter Weinstein agrees: "Hire your weaknesses, meaning hire an excellent practice manager and surround yourself with an entire 'success team' of professionals."
Dunn urges, "Learn enough about business, management, finance, pricing, human resources issues to be able to keep an eye on the numbers that matter."
Here are a few more suggestions from Metzger:
Aim for 20 percent profit
Create a budget and follow it
Keep staff and inventory costs to a minimum—those are the biggest expenses and the only two variables you can control
Keep an eye on inventory to detect any suspicious activity (translation: theft)
Becker says, "To be a better practitioner and businessperson, you need to learn how to sell as early in your career as possible. Like it or not, life is sales. You're constantly selling yourself (to a mate or a friend), selling an idea, selling a product, selling a service, or selling a vision."
"Don't only attend medical CE," insists Pelissier. "Take advantage of every opportunity to improve your business and management skills. Go to management CE, and exchange knowledge with colleagues. Success will come if you are patient and willing to do the right thing. Good medicine and surgery always translate to a good bottom line."
Tudor warns: "Remember you are never completely done in this profession. There are always challenges and headaches. You will have never completely arrived. And that's OK. I used to always tell myself, 'Once this happens, everything will be perfect.' The reality is that perfect never happens. It's a whole journey, so learn to enjoy the ride."
As soon as you receive a paycheck, Metzger recommends "investing money early, and regularly."
Medical/surgical advice
Pelissier says: "Keep an open mind and always be willing to learn something new. I would rather try and fail, then not try at all and fail."
This applies to fractures. Pelissier (who is proficient at fracture repairs) says: "I am usually very slow to go straight to amputation, unless, of course, there are financial constraints. 
I always want to try to fix them. I have seen some pretty awful fractures that I didn't think had much of a chance to heal, but actually did quite well."
Metzger recommends, "Learn how to perform surgery and become proficient at the top 10 most common procedures. Use a traveling surgeon for major surgeries, so you can retain some of the income."
How can you improve your art?
"Search out mentors to help you grow," Dunn says. "Your own practice may not have the right mentor for you, so you need to expand your professional network to find those who can help you grow."
Another way to learn, according to Tudor, is to "get in the habit of asking yourself after each case: 'What could I have done better?' Work at being the best you can be at your craft early in your career."
Becker concludes: "Put as much education, focus, and effort on the emotional well-being of patients as you do on medical well-being. The two are inextricably linked."
Snippets of wisdom
Tim Metzger: "Never stop learning."
Peter Weinstein: "Don't blame others when things aren't going as they should. Take 100 percent responsibility for your actions."
Tim Metzger: "Take as much time off as you need to stay sane!"
Peter Weinstein: "If you don't like doing something, don't do it. Delegate it instead."
Tim Metzger: "Even if you're very successful, don't get too full of yourself."
Peter Weinstein: "If you don't know the answer, refer the patient."
Louise Dunn: "Understand yourself: your communication style, learning style, conflict style."
Tim Metzger: "Hire slowly, fire quickly."
Peter Weinstein: "Check your ego at the door, for the benefit of the patient and the client."
Who are our panelists?
Rebecca Tudor, DVM, DACVS, owner of Tarheel Veterinary Surgical Specialists in Raleigh, N.C.
Peter Pelissier, DVM, owner of Mountain View Veterinary Hospital, Sheridan, Wyo.
Peter Weinstein, DVM, MBA, executive director of the Southern California Veterinary Medical Association
Marty Becker, founder and CEO of Fear Free, Bonners Ferry, Idaho
Louise Dunn, consultant at Snowgoose Veterinary Management Consulting, Pfafftown, N.C.
Tim Metzger, owner of Rainbow Veterinary Hospital in Burbank, Calif.
Phil Zeltzman, DVM, DACVS, CVJ, Fear Free Certified is a board-certified veterinary surgeon and author. His traveling surgery practice takes him all over Eastern Pennsylvania and Western New Jersey. You can visit his websites at www.DrPhilZeltzman.com and www.VeterinariansInParadise.com.