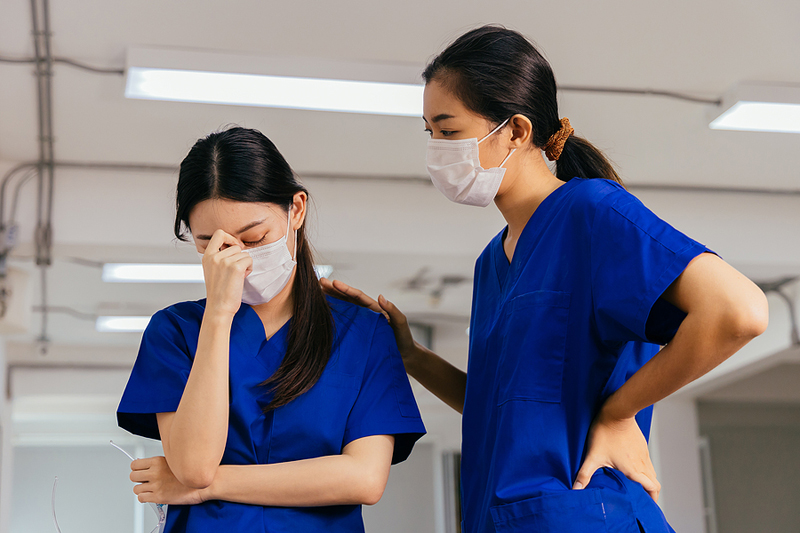 Supporting the mental health and wellness of the veterinary community is the goal of a newly launched benefit program by BluePearl Specialty and Emergency Pet Hospital.
The Mars-owned company has added a mental health care benefit for its more than 7,000 associates nationwide. The offering will provide veterinarians, technicians, and support staff access to 12 free sessions per year with a therapist or coach through Lyra Health.
"Mental health is not only a vital part of humankind, but an integral component of practicing high-quality veterinary medicine," says BluePearl's president, Nicholas Nelson. "We hope these new resources will make a meaningful difference in our associates' lives and enable them to be their best selves at work and at home."
Through Lyra Health, associates are able to confidentially seek evidence-based mental health treatment for stress, anxiety, depression, attention deficit disorder/attention deficit hyperactivity disorder (ADD/ADHD), relationship issues, sleep disorders, and other behavioral needs, BluePearl reports. Appointments can be booked on the spot with options to meet at the provider's office or via live video.
"We have listened to our associates' feedback and understand there is a need for more comprehensive, individualized mental health support," says BluePearl's vice president of people and organization, Angela Calderone. "With this new resource, we hope those struggling with mental health issues will get the care and support they need to feel better."