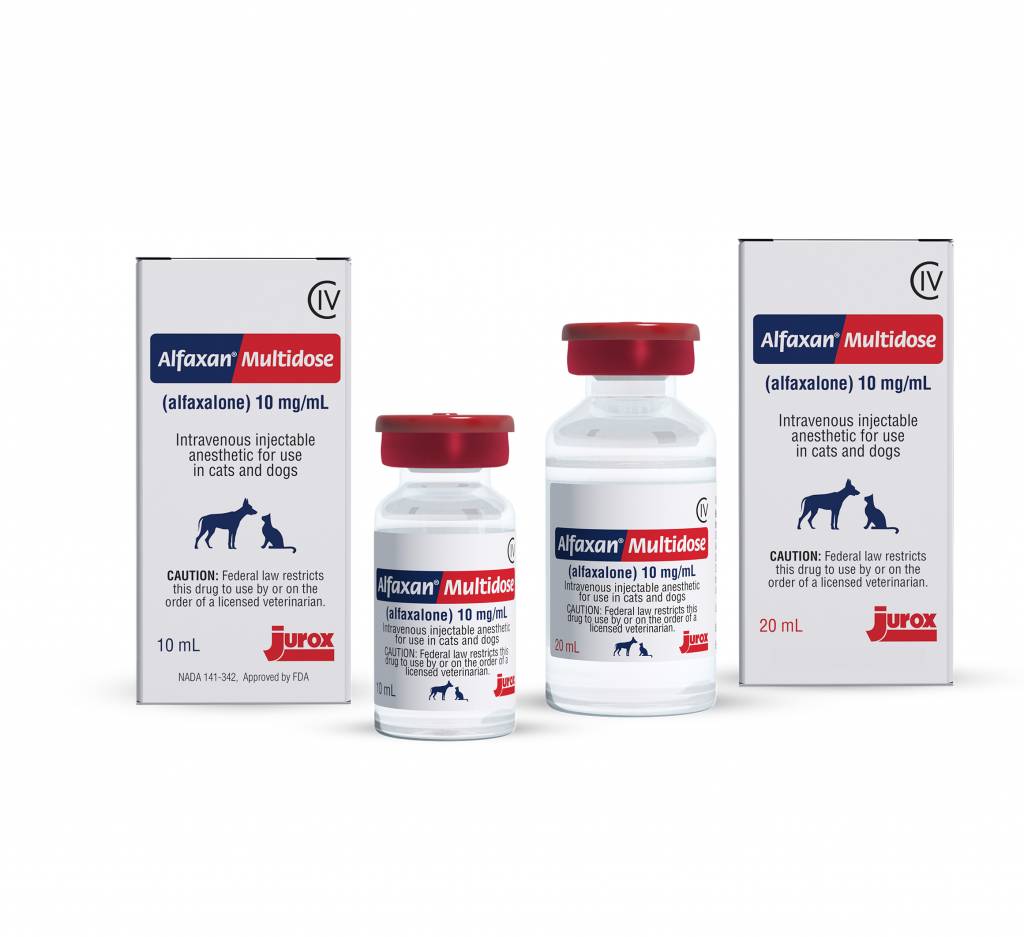 A new product registration of the intravenous injectable anesthetic Alfaxan has received approval by the FDA Center for Veterinary Medicine. Alfaxan Multidose contains the same formula as the original product, but with an added preservative to extend product shelf life to 28 days after the vial has been broached. The preserved formulation reduces the risk of microbial contamination.
"Alfaxan Multidose is the latest advancement in the Alfaxan line of injectable anesthetics," said Jim Van Proosdy, U.S. country manager for Jurox Incorporated, the product manufacturer. "Alfaxan is already one of the most versatile induction agents registered for cats and dogs and for use in both induction and maintenance of anesthesia. The new Multidose formula allows us to serve the large population of veterinarians who do not routinely use an entire vial in a single day's surgical procedures."
With Multidose, the Jurox research and development team was able to create a preserved formulation which, when tested against the original product, produced results that were pharmacodynamic and pharmacokinetic bioequivalence
"Our challenge in developing Multidose was retaining the existing product attributes in a preserved formulation," said Kirby Pasloske, DVM, DVSc, DACVCP, MANZCVSc, North American director of technical services and research with Jurox. "Alfaxan contains the cyclic oligosaccharide, cyclodextrin, which binds and deactivates other molecules, including preservatives."
Alfaxan Multidose will be available for purchase in 10 and 20 mL vials beginning Aug. 1.