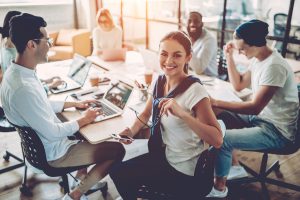 Innovetive Petcare of Cedar Park, Tex., was one of the big winners at the VETTY awards, capturing two gold and one judges' award for marketing work done for two of its clinics.
The company won a gold medal and a judges' award for a new corporate logo and a special 60th anniversary logo for the Animal Hospital of Wilkes in Wilkesboro, N.C. Innovetive also captured a gold award for the website design of for the Animal Emergency and Specialty Centers in Knoxville and Chattanooga, Tenn.
"As a young company, I am thrilled to see our work honored in this way," said Karen Parker, DVM, BSc, Innovetive's director of marketing and recruitment.
Presented at the Veterinary Meeting and Expo (VMX) conference in Orlando, Fla., the VETTY Awards were created by the North American Veterinary Community (NAVC) and recognize various marketing initiatives in support of animal health.