If it's one thing veterinarians learn after being in practice for a while, it's learning to never say you've seen it all. As soon as someone thinks that, inevitably animal will come in with a case that's unprecedented. Veterinary Practice News' annual "They Ate What?" contest has brought to light some very unusual cases that stunned even the most experienced vets.
Second Place: Puppy Who Ate a Fishing Pole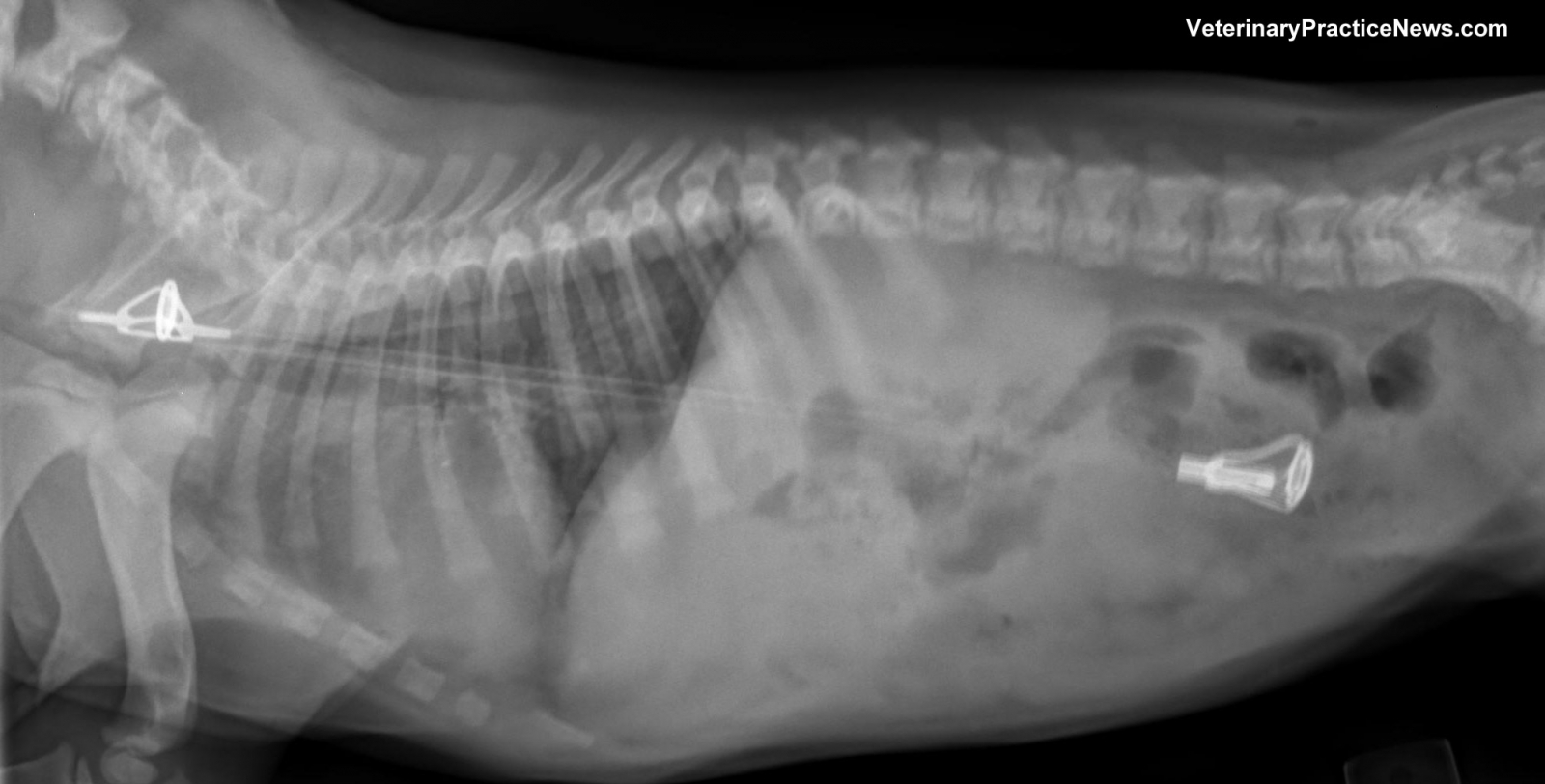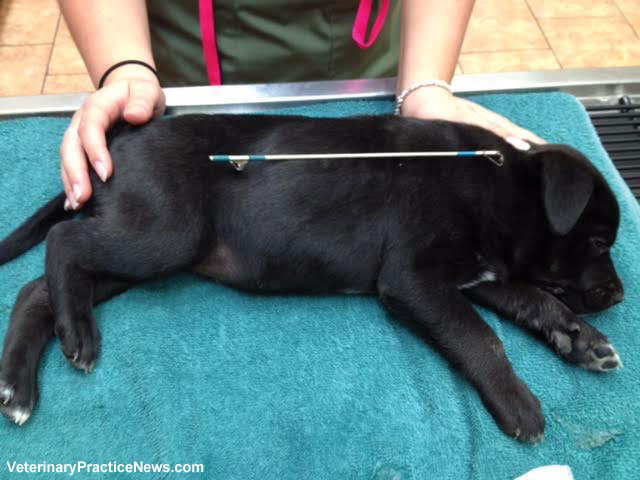 The beginning of the story isn't very clear. A Good Samaritan found a stray Labrador Retriever puppy wandering around … somewhere. The little guy was vomiting, so whoever found the pup brought him into an emergency veterinary clinic and dropped him off. The ER team went to work and figured that, because he was a puppy, the vomiting was probably caused by parvo. In the morning, the puppy was transferred over to the adjoining daytime veterinary clinic, Woodland West Animal Hospital in Tulsa, Okla. There the puppy was examined by Mike Jones, DVM.
"That morning they just transferred the puppy to us and at that point it was kind of funny that nobody X-rayed him before we did," Dr. Jones says. "But when I was looking at the puppy I could see a little something in the back of the throat but I couldn't tell what it was. When I took the X-ray it was like, 'holy cow!'"
What they found was a first at the veterinary hospital — the dog had swallowed a fishing pole. "We see a ton of fish hooks but that has every reason because they smell like bait. It looks like a bug. There is a reason puppies, dogs and even cats want to try to swallow those," Jones continues.
The good news was that after the dog was sedated, Jones was able to gently pull the pole out with retrieval forceps. There was no surgery needed.
"As soon as he woke up from the sedation we gave him a bowl of food and he was perfect," Jones says. "Literally, one of those depressed, neck out, retching, looked like a dying puppy to sedate, pull out the thing out and fed him about an hour or two later and he was good to go! We did put him on some stomach protectants and things like that I think was to make us feel better but he was feeling pretty good."
After his recovery, a rescue group took the puppy in. The Labrador retriever with the mysterious beginning at least had a happy ending. The rescue made sure he found a loving home.
And it was a great reminder for Jones, who has been a veterinarian for 25 years — always do the correct diagnostics. "Just because it's a puppy and just because it's vomited a time or two it doesn't mean that it's parvo," he says. "You still have to do your due diligence and you never know what you will find—and that I never would have predicted!"
Check out all the 2015 "They Ate What?!" X-ray contest winners and honorable mentions by clicking here.