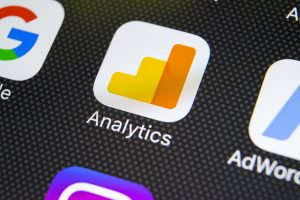 iVET360 veterinary services company released its annual Veterinary Marketing Benchmark Report, revealing statistics and trends in veterinary marketing for 2018.
In the report, the company analyzed the marketing metrics of 1,000 accredited hospitals and covered approximately 27,000 data points to highlight crucial new information for practices regarding their marketing efforts.
Topics covered in the report include introducing Nextdoor as a marketing tool, stressing the importance of Google (specifically highlighting the power of Google Ads—a tool only being used by 10 percent of hospitals), proper SEO usage, all things Google My Business, and the average number of reviews a practice has across their most dependable social channels.
"Along with providing marketing assistance to veterinary hospitals, our goal is to lead the way and educate the industry on the most current and relevant marketing methods," said Justin Vandeberghe, managing director of creative services at iVET360. "Hospitals often contact us looking for industry benchmarks while asking us what they should be doing, and this report outlines what that average veterinary hospital hopes to achieve."
Veterinary practices can download the report and receive a complimentary digital report of their business (within 24 hours) by contacting iVET360 and providing their hospital name, website, and email address.