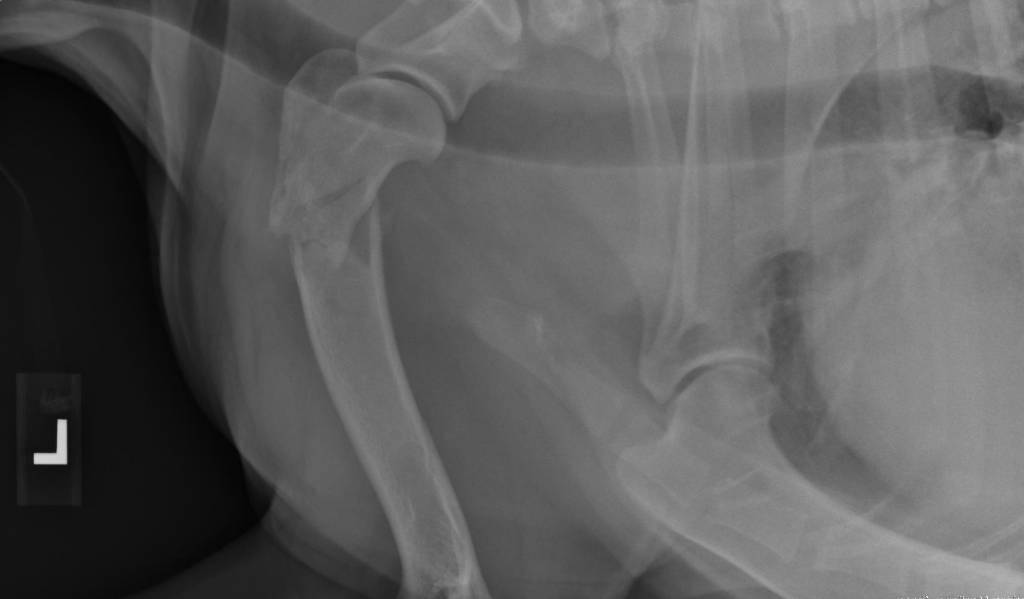 Answers:
Lytic lesion in the left humerus – possible osteosarcoma.
Take a bone biopsy to confirm the diagnosis.
Take a lateral radiograph (see picture) which would have shown a complete fracture of the humerus. Therefore, amputation (and a biopsy) would likely be the next step, as opposed to only a biopsy. Of course, thoracic radiographs are also in order. Morale of the story: there is no such thing as 1 view.
How did you do? Let us know in the comments below.