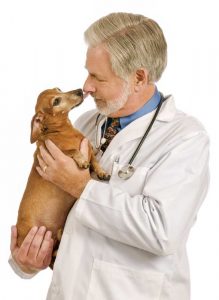 Animals are born, grow, mature, and die, but guess what? Industries follow the same pattern.
It is during the maturation phase of businesses that group purchasing organizations (GPOs) and cooperatives show up, offering small fish the buying power of a big fish—in this case, the consolidated corporate veterinary practices and pet supply retailers.
There has been massive change in the veterinary industry in the past 15 years, and it has transformed the way clinics need to do business. To account for this new competition, corporate practices, vaccination clinics, retailers, and online stores have changed how businesses are run. Pricing and margins are different, as are customer expectations.
Believe it or not, cooperatives have existed for more than 200 years. It's a model that helps keep independent businesses alive when consolidation occurs. It's worked for a lot of businesses in different industries and it's working for independent veterinarians today.
Groups such as a cooperative
can help independent veterinarians to continue operate independently by providing access to improved pricing, business education,
and marketing.
Group benefits
Some would argue joining a buying group is imperative at this time in the veterinary industry. Corporate practices are commanding advantageous pricing and business advice because they are so large and wield impressive buying power. They are run by those with business degrees and possess various business experiences from which to pull.
Marketing help is readily available from most of these groups and it sometimes goes beyond obvious promotional efforts. For example, members of one cooperative can link their vendor partner's software to their practice management systems to create a dashboard. This allows members to see how much money a client spends per pet and what percentage of clients are leaving with flea/tick medication and other products, among other parameters. Based on information from their dashboard, members can set up a targeted marketing campaign to ensure their clients are taking proper care of their pets.
Some buying groups offer benchmarking services, too. Collection of members' data points allows members to assess what is working in their practices and what isn't, and how their clinic compares to others in those same areas. This information can offer "a-ha!" insight, such as clinics that serve cats can make more money. That said, it may not necessarily be that cats are more profitable, but that clinic personnel may be better at customer service.
Another interesting point to consider is that clinic owners who pay staff more can increase revenue by attracting better employees who pay for themselves through greater productivity.
The sharing of triumphs, struggles, and successes in a benchmarking program can spark some interesting conversations among members and help develop educational programs and best practices.
Education and training
Learning how to contend with today's competitive landscape is key, and training your staff to meet these new challenges is important for success. Many training methodologies exist—some are available online 24/7 and comprise self-paced learning. Education may come in the form of a monthly magazine, webinars, testimonials from best practice clinics, or consultant-led small groups of noncompetitive member hospitals who discuss problems and solutions. Groups may also offer free web access where a member can ask questions and get answers from an online community of clinics.
Finding a group that's right for you
When looking to join a group, pick the one that works best for your clinic. Every cooperative has pros and cons. Here are some questions to consider.
Should I join more than one group?
Vendors usually do not allow "double dipping," offering instead a rebate/discount allocated to one group the clinic is in, not several groups. Many groups also require members choose only one cooperative or buying group. Further, they may reward members with more benefits for being loyal to one group.
What is the difference between a cooperative and a GPO?
Cooperatives are member-owned; GPOs are not. When considering joining a particular group, ask who owns it, as this information isn't always easy to discover. It's important to know who owns a group, as it may be open to consolidation (being sold) or purchasing bias. A member-owned group is unlikely to want to sell and its bias is to do what is right for its owner/members as they are the ultimate bosses.
Cooperatives typically invest profits back into the group and are able to offer members more programs. Nonmember-owned groups may or may not give back to members any leftover profit, so make sure your clinic is getting the maximum benefits out of the group you choose. In a cooperative, 100 percent of the profit goes to the member/owners at the end of the year. GPO profits go back to the group's owner.
Is there a fee to join? Are there ongoing fees?
Answers vary depending on the group. Some have a one-time membership fee. Others charge monthly or yearly fees. Some deduct the fee from rebates, decreasing the value you get from the rebates themselves. Other groups require upfront monthly or yearly payments. Be sure to do the math by comparing the after-fee value you receive.
Do vendors align with those I currently use?

In all groups, clinics purchase from their current supplier unless they work with a different distributor or vendor partner than the cooperative or buying group. If you work with a competitive vendor or distributor partner than what the cooperative or group works with, there are rules that determine how much you can purchase outside of the group's vendor partnerships. Some groups have an 80 percent rule, while others allow you to use as many of their vendors as you can that benefit your clinic.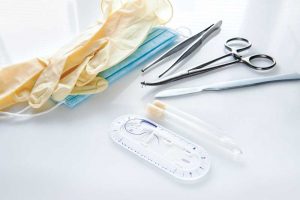 All groups are aligned with outside distributors, although there are exceptions. Be sure to research the group or cooperative that works best for your clinic and the patients you serve.
How much money will I save with the vendors from each group? Can
I get an estimate of potential savings?
It's easy to calculate your savings. After signing up for the free trial most groups offer, you will be given a list of vendors and rebates/discounts available. Simply take the approximate purchases from each vendor you use and apply the discount or rebate. Add it all up and that will be your savings, minus any fees you need to pay for membership.
Keep in the mind the average savings advertised will likely not line up with what you purchase, as each clinic buys different brands and the quantities they purchase vary. Also, the average savings can be much higher or lower depending on the group's offering and what you actually purchase.
What other advantages do I need to consider?
Does the group provide education, training, and other services? What's the cost?
Do they survey members and provide feedback about proven best practices that I can incorporate into my practice?
Do I get a voice in what the group does for me and the vendors it chooses?
Who owns the group? What bias does it bring based on ownership and do I agree with it? Does the group align with the way we practice medicine at my clinic?
If I join a cooperative or GPO, what changes will I need to make in my practice, if any?
What if I join, but decide to leave?
Different groups have different policies. Some require one-year contracts, while others may charge a cancellation fee. Some allow you to cancel without a fee and doing so is as easy as sending an email or making a phone call. Make sure you know the rules before you join.
So what's the catch?
There is no catch. Cooperatives have been around for a long time. The model helps keep independent businesses alive when consolidation begins. It has worked for many businesses in different industries.
Consider this: In the 1940s, independent hardware stores were the norm. Then came corporate-owned stores that eventually consolidated into the two mega-national brands we know today as Home Depot and Lowe's.
Ace Hardware Corp. (ACE) formed in the late 1940s as a hardware retailer cooperative. It is now considered the world's largest hardware cooperative. ACE can compete on price and store owners get advice, marketing support, and training, allowing them to compete head to head with corporate giants.
In our industry, cooperatives and GPOs have existed in only the last 20 years. Some have as little as 350 members, while others 5,000. Overall, more than 50 percent of all veterinary clinics now belong to a group. In all cases, they help independent veterinary practitioners compete with the big players.
Allison Morris is president of The Veterinary Cooperative of Evanston, Ill. She graduated with a degree in business with a focus in hospitality from the University of Denver. In college, Morris fostered kittens in her apartment for the local humane society and knew she wanted to become involved in the animal care industry. Directly after college, she moved to Aspen, Colo., where she continued to refine her customer service skills working for the area's only five-star hotel. After moving back to her hometown of Chicago, she became aware of the opportunity to be on the ground floor of a startup cooperative that would help improve animal care. She started working for The Veterinary Cooperative when it launched in September 2012, helping it grow from four members and just a few vendors to what it is today. Morris can be contacted via email at allison.morris@tvc.coop.