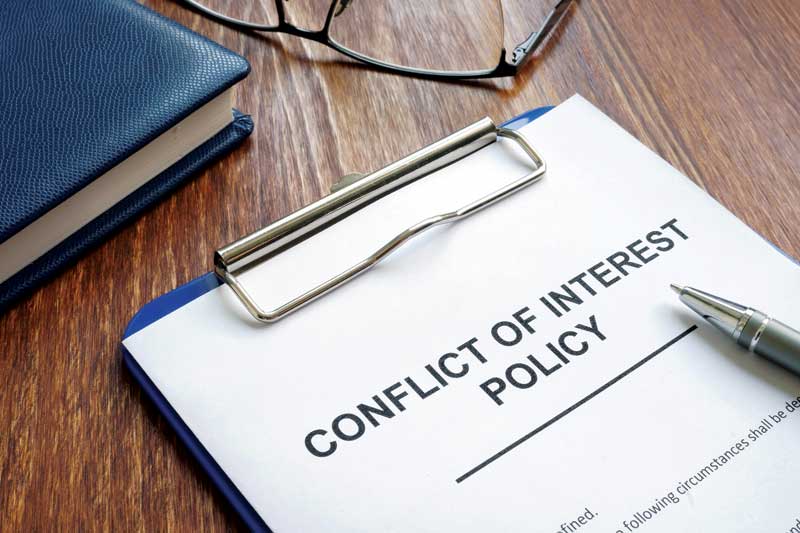 In the last few years, several scientific publications have reported on a cluster of cases of dilated cardiomyopathy (DCM) in dogs that appear to be associated with grain-free foods containing pulses, diets with unusual protein sources (e.g. kangaroo), and diets made by small, boutique manufacturers (collectively called boutique, exotic, and grain-free [BEG] diets).1-3 The U.S. Food and Drug Administration (FDA) has issued a summary of the cases reported to the agency with a breakdown by breeds and specific diets linked to the condition.4
This research has received a lot of media attention and generated controversy. Grain-free diets were estimated to represent about 45 percent of the commercial dog foods sold in 2018,5 and this market share has declined since concerns about nutritional DCM emerged.6 Proponents and manufacturers of these diets have been critical of the research, along with the media and FDA response to it.
Research into the relationship between BEG diets and DCM is ongoing. The association may be causal, it may be the result of confounding variables, or it might be entirely spurious.1 Future controlled, prospective studies are needed to determine if a true cause-and-effect relationship exists. This is a point explicitly made by the authors of all the published reports raising awareness of this problem. 1-3
A narrative literature review appeared recently that covers the etiology, pathogenesis, diagnosis, and treatment of DCM, and which also specifically critiques the hypothesis that BEG diets may be a cause of this condition in some dogs.7 This review has drawn controversy—the article and associated debate illustrate several important aspects of the critical appraisal of scientific publications.
Review casts doubt on nutritional DCM
As a narrative review, this paper essentially reflects the opinions of the authors on the topic. Unlike systematic reviews, which have rigid and transparent methods for identifying and evaluating published research evidence, narrative reviews include only those studies the authors feel are salient, and the strengths and limitations of the research are analyzed and described subjectively.
In this review, for example, the authors correctly point out weaknesses in the research linking BEG diets and DCM:
the studies include few subjects;
there is variable representation of breeds with different genetic predispositions to DCM; and
diet and health histories are often incomplete.
These limitations preclude any definitive conclusion regarding a causal relationship between BEG diets and DCM. In emphasizing that additional research is needed to clarify the role of diet in DCM, the review authors agree with the authors of the papers proposing the hypothesis.7
However, the authors of this review also chose not to address other information relevant to evaluating the hypothesis, including:
patients with DCM from breeds not previously thought to be predisposed to the disease are disproportionately represented among cases fed BEG diets;
a large proportion of diets associated with DCM cases were produced by small manufacturers or contained uncommon protein sources even though such diets are a small fraction of those on the market; and
there are case histories showing complete resolution of DCM with diet change alone.
While none of these would constitute definitive proof of a causal relationship, they are at least as important and relevant as the limitations in the evidence the authors do address.
The authors of this review also make several strong statements of opinion on the proposed nutritional risk factors for DCM:7
"The use of the acronym 'BEG' and its association with DCM are without merit because there is no definitive evidence in the literature [and] it is unlikely an association can be made to DCM."
"This exhaustive review of the literature provides support that eliminates the pet food characteristics that have been implicated to have a subjective association with DCM."
These statements dismiss the hypothesized relationship between BEG diets and DCM, and even the very category of BEG diets, despite the lack of definitive research evidence. Overall, this review is intended as a persuasive argument, rather than as a dispassionate, objective summary of the evidence. That is fair enough so long as the fact is clearly acknowledged and the reader is able to identify the authors' potential biases and consider them in reading the review. Unfortunately, that is not the case. 
Do the authors have a conflict of interest?
Because the influence of financial and professional relationships on scientific research and publications is widely recognized, it is common practice for authors to declare such connections.8-10 This enables readers to identify potential conflicts of interest (COI) that might influence the findings or conclusions. The Journal of Animal Science (JAS), which published this literature review in June, has a policy that, "submitting authors must disclose any actual or potential conflicts of interest that may affect their ability to objectively present or review research or data."11
The original publication stated, "The authors declare no real or perceived conflicts of interest."7 This generated concern when it became apparent the authors have business relationships that would ordinarily be understood as relevant COIs. One author is listed as a "veterinarian on staff" for Zignature, a manufacturer of grain-free diets that has been outspoken in criticizing the concerns about these diets raised by researchers and the FDA.12 Further, the review was funded by BSM Partners, a nutritional consulting firm that employs several of the authors and does consulting work for Zignature.
When this apparent COI was pointed out to the editor of JAS, the journal issued a statement that "the absence of a broader COI statement by the authors does not constitute a COI failure in this case," with the argument that BSM Partners consults for multiple companies, including producers of non-BEG diets.13 It is unclear, however, which specific manufacturers BSM Partners works with, as nondisclosure agreements are routine in veterinary nutrition consulting.
The editors of JAS did acknowledge that, "readership could nonetheless have transparency concerns,"13 and the COI statement in the publication was amended to read, "BSM Partners provides nutritional advice for pet food companies of all sizes, including both those that produce grain-free, pulse-rich pet foods, and those that produce grain-inclusive, pulse-free pet foods."7
The updated statement, of course, does not mean there is no COI readers should consider when evaluating the review's conclusions. In fact, concern about funding bias involving BSM Partners increased when, following the review's publication, it was announced the company had received a grant of $25,000 from Columbia Grain International (CGI), a pulse producer, to conduct research into nutritional and other risk factors for DCM.
CGI is very clear that "unsubstantiated scientific evidence [and] bad press has negatively impacted the grain-free pet food industry," and the company's goal in providing this funding is "to ensure all get the benefits provided by pulses, from people to pet [sic], to our producers." Research conducted with such funding is unquestionably at risk of funding bias, and this relationship is yet another COI that should be considered when evaluating publications produced by BSM Partners.
The scientific issue, meaning the potential causal relationship between various nutritional factors and DCM, is unresolved. Further research will be needed to confirm or refute hypotheses about any causal role of pulses, exotic protein sources, and boutique pet foods in this disease. When this research is published, however, reviewers and readers should take into account the financial considerations of any conclusions on various stakeholders, and the relevance of these impacts to the potential for bias in the conduct and analysis of the research. Critical appraisal is a core feature of evidence-based medicine. Potential sources of bias, including funding bias and financial conflicts of interest, are one of many significant factors that must be integrated into the critical evaluation of research evidence.
References
Freeman LM, Stern JA, Fries R, Adin DB, Rush JE. Diet-associated dilated cardiomyopathy in dogs: what do we know? J Am Vet Med Assoc. 2018;253(11):1390-1394. doi:10.2460/javma.253.11.1390
Kaplan JL, Stern JA, Fascetti AJ, et al. Taurine deficiency and dilated cardiomyopathy in golden retrievers fed commercial diets. Loor JJ, ed. PLoS One. 2018;13(12):e0209112. doi:10.1371/journal.pone.0209112
Adin D, DeFrancesco TC, Keene B, et al. Echocardiographic phenotype of canine dilated cardiomyopathy differs based on diet type. J Vet Cardiol. 2019;21:1-9. doi:10.1016/J.JVC.2018.11.002
Food and Drug Administration. Questions & Answers: FDA Center for Veterinary Medicine's Investigation into a Possible Connection Between Diet and Canine Heart Disease. Washington, D.C.; 2019.
Phillips-Donaldson D. Pet food ingredients: What's hot and getting hotter? petfoodindustry.com. https://www.petfoodindustry.com/blogs/7-adventures-in-pet-food/post/7161-pet-food-ingredients-whats-hot-and-getting-hotter. Published 2018. Accessed July 24, 2020.
Phillips-Donaldson D. U.S. pet food market grows 7% despite grain-free decline. petfoodindstry.com. https://www.petfoodindustry.com/articles/8860-us-pet-food-market-grows-7-despite-grain-free-decline. Published 2020. Accessed July 24, 2020.
McCauley SR, Clark SD, Quest BW, Streeter RM, Oxford EM. Review of canine dilated cardiomyopathy in the wake of diet-associated concerns. J Anim Sci. 2020;98(6). doi:10.1093/jas/skaa155
Master Z, Werner K, Smith E, Resnik DB, Williams-Jones B. Conflicts of interest policies for authors, peer reviewers, and editors of bioethics journals. AJOB Empir Bioeth. 2018;9(3):194-205. doi:10.1080/23294515.2018.1510859
Ruff K. Scientific journals and conflict of interest disclosure: what progress has been made? Environ Heal. 2015;14(1):45. doi:10.1186/s12940-015-0035-6
Johnson C. Conflict of Interest in Scientific Publications: A Historical Review and Update. J Manipulative Physiol Ther. 2010;33(2):81-86. doi:10.1016/J.JMPT.2010.01.004
American Society of Animal Science. Journal of Animal Science Instructions to Authors.
Pets Global. Zignature Food For Dogs. https://zignature.com/national-dog-day/. Published 2020. Accessed July 24, 2020.
American Society of Animal Science. American Society of Animal Science (ASAS) Editorial Response to Readership Questions of Possible Undisclosed Conflict of Interest in the following article: Review of canine dilated cardiomyopathy in the wake of diet-associated concerns, Journal of Animal. 2020.
Brennen McKenzie, MA, MSc, VMD, cVMA, discovered evidence-based veterinary medicine after attending the University of Pennsylvania School of Veterinary Medicine and working as a small animal general practice veterinarian. He has served as president of the Evidence-Based Veterinary Medicine Association and reaches out to the public through his SkeptVet blog, the Science-Based Medicine blog, and more. He is certified in medical acupuncture for veterinarians. Columnists' opinions do not necessarily reflect those of Veterinary Practice News.