Follow Veterinary Practice News on Twitter at @vetpetnews.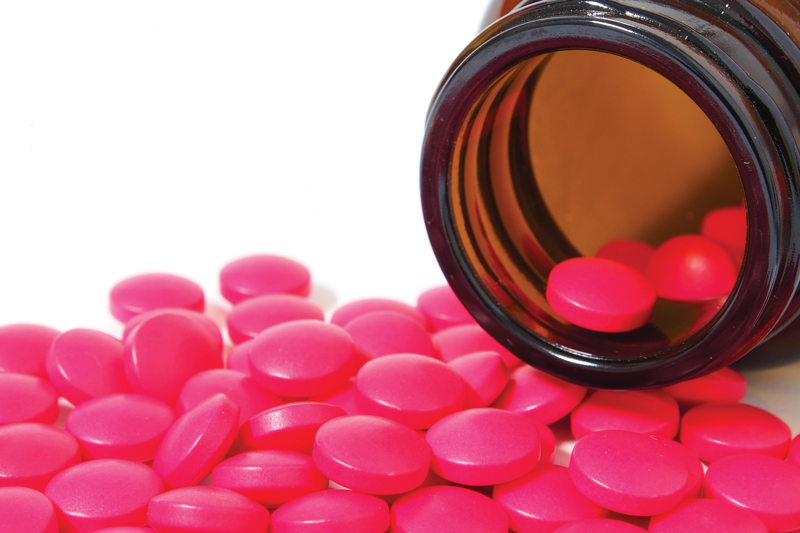 Published in the April 2014 issue of Veterinary Practice News
Spending on pet medications is expected to grow by $560 million this year in the United States, but the primary purveyors — veterinarians — will take in just over half of the additional bounty at best.
The Rockville, Md., market research firm Packaged Facts disclosed in a new report, "Pet Medications in the U.S., 3rd Edition," that brick-and-mortar stores and online sellers continue to eat into a marketplace that veterinarians once dominated.
Veterinarians sold an estimated 58 percent of dog and cat medications in 2013, followed by mass marketers such as Target and Walmart at 18 percent, Internet and mail-order retailers at 13 percent and pet specialty stores at 10 percent, according to the report.
"The days of veterinarians having a virtual monopoly on sales of pet medications are a thing of the past," report author George Puro stated.
The report, compiled from data obtained both inside and outside the pet industry, found that topical flea and tick products are increasingly in demand at Internet sellers and at retailers such as Walmart and Target.
Internet giant Amazon.com is the leader in cat and dog medications sold online, capturing a 17 percent market share among its e-commerce brethren, followed by 1-800-PetMeds.com at 13 percent.
"Because of their small size and low shipping costs, pet medications are particularly well suited for sale via the Internet," Packaged Facts reported.
Among traditional retailers, Walmart and Target are applying significant pressure on veterinarians through in-store pharmacies. All Target pharmacies, except for those in Alaska and Hawaii, were filling veterinary prescriptions by the end of 2013 through the PetRx program. Walmart last year earned Vet-VIPPS (Verified Internet Pharmacy Practice Sites) accreditation, "a sure sign of increased interest in the pet medication market," according to the report.
All the news isn't bad for veterinarians, Packaged Facts stated. Veterinarians still sell the lion's share of pet medications, and clients looking for advice lean heavily on practitioners. A Packaged Facts survey determined that 85 percent of dog owners and 88 percent of cat owners who purchased pet medications strongly agreed or somewhat agreed with the statement, "I trust the pet medications my veterinarian recommends."
"In contrast, only 24 percent of dog med and 26 percent of cat med purchasers strongly agreed that they trust the pet medications at the stores where they shop for pet products," the report added.
In addition, just under 20 percent of dog and cat owners considered the pet medications purchased at stores to be inferior to products available through veterinarians.
Among other highlights contained in the report:
Sales of pet medications are expected to reach $8.06 billion in the United States in 2014 and climb to $10.17 billion in 2018. The compound annual growth rate is forecast at 5 percent.
77 percent of pet medication sales are for dogs.
Zoetis Inc. of Florham Park, N.J., reported $4.3 billion in global animal health revenue in 2012, making the company the largest in the sector.
Ranking second through fourth in 2012 animal health sales were Merck Animal Health, Merial Ltd. and Elanco Animal Health.
76 percent of heartworm medications are sold through veterinarians, compared with about 40 percent of flea and tick spot-ons.
After Amazon.com and 1-800-PetMeds.com, the top online sellers of dog and cat medications are Drs. Foster & Smith, Target.com, PetCareRx.com, Petco.com and PetSmart.com.
Previous: Advocacy Group Challenges EPA over Flea Collar Chemicals
Want more Veterinary Practice News? Go here.