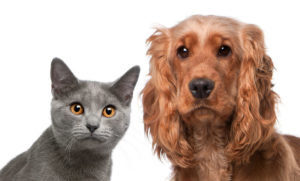 Mars Petcare has announced the launch of Kinship, a collaboration platform for start-ups, veterinarians, and industry collaborators that provides them access to data, science, and industry expertise.
"We're excited about our new global division, Kinship, becoming a unique collaboration platform for entrepreneurs and innovators to create new products and services delivering on our purpose: a better world for pets," says Mars Petcare president, Poul Weihrauch.
"There are extraordinary opportunities in data, science, and connected technology. Match them with the expansive reach, resources, and core capabilities of a global industry leader like Mars, and together we can create a powerful force for transforming pet care."
The initiative will focus on three main areas:
• Health care: Kinship will look for new ways to provide pet owners with care options that are more accessible, effective, and personalized to fit the needs of their pets.
• Nutrition: By working together with its partners, Kinship will find new ways to support pet health through nutrition.
• Science: Kinship will work with experts to uncover ways to help change pet care through science by applying new discoveries from microbiome biology to machine learning.
"Our ambition for Kinship is to bring together the brightest minds and boldest businesses of the $100-billion pet care industry," says Kinship president, Leonid Sudakov. "We want Kinship to become a unique platform for collaboration, where founders, innovators, and industry partners will connect to share their ambitions, access best talent and expertise, and engage on unlocking the most exciting opportunities for the future of pet care."