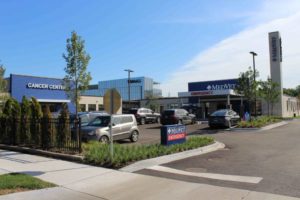 MedVet Chicago is on the move, setting up shop in a new 65,000-sf state-of-the-art veterinary hospital.
Situated only a mile from its former location, the facility will be staffed by more than 200 team members.
"Chicago has been an incredibly supportive community and we're excited to be expanding our presence in this market," says MedVet CEO Linda Lehmkuhl, DVM, MS, Diplomate ACVIM (cardiology). "The additional space will allow for continued growth of our emergency and specialty services and enable us to support the needs of more Chicagoland pets and their owners in partnership with their family veterinarians."
In addition to emergency services, MedVet Chicago offers specialty services in anesthesia and pain management, cardiology, critical care, dentistry and oral surgery, dermatology, internal medicine, medical oncology, neurology and neurosurgery, ophthalmology, radiation oncology, radiology, rehabilitation, sports medicine, and soft tissue and orthopedic surgery.
"We offer state-of-the-art emergency and specialty care to cats and dogs in partnership with referring family veterinarians. The emergency room is open 24 hours a day, 365 days a year to serve clients and patients as an extension of the family veterinarian's practice when their family veterinarian is not available," says MedVet Chicago medical director Michael Buss, DVM, MS, DACVIM (oncology).
A ribbon cutting ceremony is set for Sept. 4.