Suggested Veterinary Products
Here's a scary thought: Write and self-publish a book on the paranormal, and then persuade people to buy it.
Chicago-area relief veterinarian Clare T. Walker, DVM, did just that in 2014 with her collection of short stories, "Startling Figures."
Now she's out with a novel, "The Keys of Death," which Dr. Walker describes as a medical thriller with a hero veterinarian as the main character. The manuscript for the 317-page work was completed before "Startling Figures," but Walker had to learn a few things about the publishing industry first.
"When I finally finished the novel I pursued a traditional route to a traditional publisher: I started by networking with other authors, submitting query letters to literary agents, a few of whom asked to see portions of the manuscript," she said. "All rejected it."
Positive feedback from readers she shared the novel with convinced Walker that she had written something special.
"When agents would get back to me and say they didn't feel they could sell the book, I just didn't buy it," she said. "I knew that intelligent readers loved it."
The self-publishing of "Startling Figures" served as a road map for how to roll out her larger work, "The Keys of Death."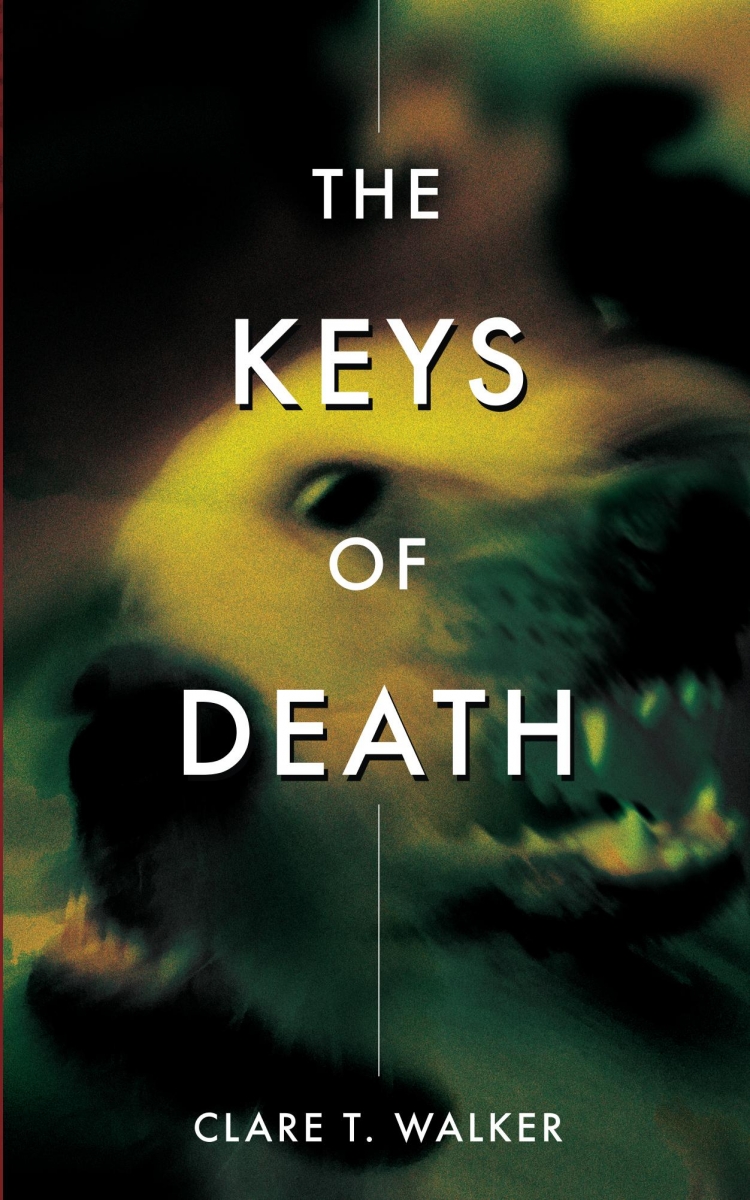 DR. CLARE T. WALKER
"I wanted to learn the ropes and the whole process of independent publishing on a smaller project," she said. "I had to learn how to properly format the book, find someone to design the cover, learn how to use the print-on-demand platform for producing the paperback edition, how to upload the e-book version to the online retailer.
"What I learned is that the process is time-consuming, with a steep learning curve, but it is not too difficult."
Electronic publishing solves the distribution quandary.
"Traditionally, published authors have the benefit that publishing companies will get their books into brick and mortar bookstores, onto the online platforms and into libraries," she said. "Indie authors typically have no problem getting their books onto the online platforms … but getting onto bookstore and library shelves is difficult."
Walker, 49, knew years ago that writing and medicine were in her future.
"From an early age I had two chief interests: books, literature and writing, and natural sciences," she said. "I pursued a lifelong dream of becoming a veterinarian while cultivating an interest in books and writing as a hobby or avocation."
Walker fits writing spells into her veterinary schedule.
"Lunch hours, evenings and weekends, mostly," she said. "Unless I'm between veterinary clinical jobs, I don't have time in the mornings and afternoons. My current writing schedule now, as I work on the next novel and the next volume of 'Startling Figures,' is to write 1,000 words per day on the novel and 1,000 words per day on the story collection."
"The Keys of Death" and its protagonist, Dr. Michaela Collins, cast veterinarians in a positive light, Walker said.
"Veterinarians have taken a drubbing in recent years, and we need something to lift us up," she said.
"The bottom line is vets need a hero, and the hero of my book, the fictional Dr. Michaela Collins, is just what we need. She's strong and smart, and her unshakable compassion for animals drives her to take huge risks."
---
Originally published in the August 2016 issue of Veterinary Practice News. Did you enjoy this article? Then subscribe today!