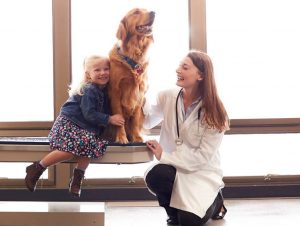 Nationwide Insurance and health product manufacturer Midmark are making a commitment to ensure pets receive the care they need.
The companies have partnered to offer a coverage program for companion animals to Midmark Teammates. The My Pet Protection program provides reimbursements incurred by employees covering a range of veterinary expenses, including wellness exams, shots, medication, injuries, illnesses, behavioral treatments, and oral care.
Through the program, Midmark Teammates are offered a choice between two coverage plans based on the needs of their pets. Under either plan, they can visit any veterinary clinic or hospital.
"We are proud to provide Midmark Teammates this program that offers peace of mind that the pets that bring us so much joy will get the care and treatment they need to enjoy a happy and healthy life," said Shelly Gasson, human resources, shared services director at Midmark.
There is an annual deductible and maximum annual benefit depending upon the insurance plan chosen.