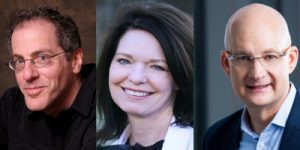 Three industry members have been appointed to the board of directors of a career and wellness educational company for veterinary professionals.
MightyVet has named Barry Kipperman, DVM, MS, DACVIM, as board president, Laura Strong, DVM, CCFP, as board vice president, and Chris Dollar, as board treasurer.
"As MightyVet continues to grow within the veterinary industry and expands on its offerings, we're thrilled to have such a wealth of industry experience and leadership to head up our board of directors," said Steve Weinrauch, BVMS, MRCVS, founder of MightyVet.
"Barry, Laura, and Chris are all well respected in their fields and we couldn't ask for a better team to help guide the MightyVet movement in our continued support of veterinary professionals," he added.
The company has also established an advisory board comprised of professionals specializing in psychology, compassion fatigue, and business planning.