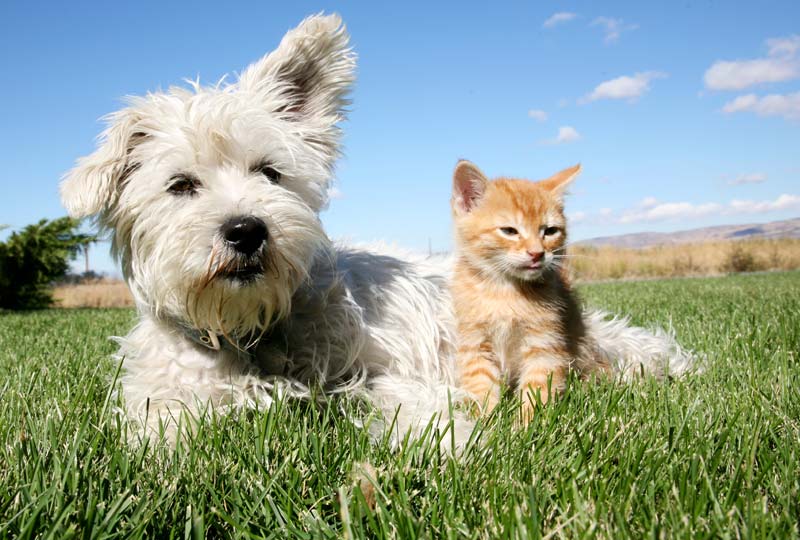 Small animal research is about to get a boost, thanks to new funding from Morris Animal Foundation.
The group has donated grants totaling $1,035,350 toward studies designed to improve the health and quality of life of cats and dogs suffering debilitating conditions, such as canine cancer, spinal injury, and feline infectious peritonitis (FIP).
The funding will support 16 canine and feline research projects at nine different U.S. schools, including North Carolina State University (NC State), Colorado State University (CSU), and the University of California, Davis (UC Davis).
The studies were selected by the foundation's small animal scientific advisory board and were chosen based on scientific merit and impact, as well as the potential to save lives, preserve health, and advance veterinary care.
One of the newly funded projects aims to develop a rapid bedside test to help gauge the severity and prognosis of central nervous system (CNS) injuries in dogs. The test, the foundation says, would be inexpensive and provide rapid prognosis of a wide range of CNS injuries, including strokes and acute spinal cord injuries, as well as to help inform appropriate care and treatment of affected animals.
Also in development is an oral vaccine against feline enteric coronavirus (FECV) to prevent its deadly mutated form, FIP. If successful, the vaccine will control pervasive FECV infection in shelters and other multicat environments.
"Pets enrich our lives in more ways than we can possibly count, and they deserve all the help we can provide to live longer, healthier lives," says Morris Animal Foundation president and CEO, Tiffany Grunert. "Every one of these studies has the potential to do just that in significant ways and we're proud to support them."