Suggested Veterinary Products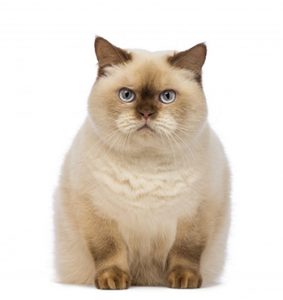 Data from Nationwide reveals that pet obesity is on the rise for the seventh straight year.
Last year, the company's members filed 1.4 million pet insurance claims for conditions and diseases related to pet obesity—equaling a sum of more than $62 million in veterinary expenses. The boost in obesity-related claims signifies a 24 percent growth over the last four years.
The company recently sorted through its database of more than 630,000 insured pets to determine the top 10 most common dog and cat obesity-related conditions (see chart).
In 2016, Nationwide received more than 51,000 pet insurance claims for osteoarthritis in canines, the most common disease aggravated by excessive weight, which carried an average treatment fee of $310 per pet. With more than 5,000 pet insurance claims, cystitis or urinary tract disease was the most common obesity-related condition in cats, which had an average claim amount of $443 per pet.