Suggested Veterinary Products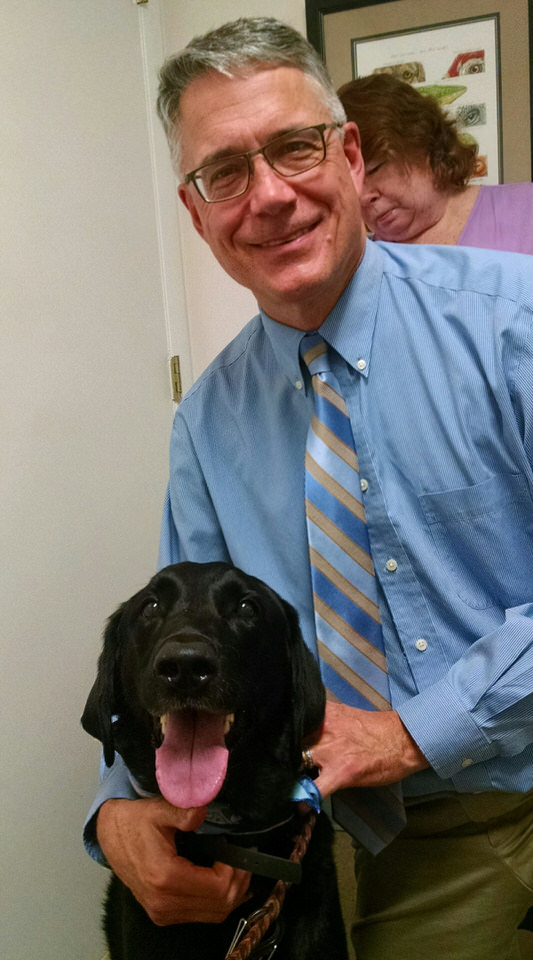 Nearly 7,500 service animals received free eye exams this past May as part of the American College of Veterinary Ophthalmologists' (ACVO) annual National Service Animal Eye Exam Event.
The 10th annual event took place between May 1 to 31, 2017 and was sponsored by StokesRx. This year, 300 veterinarians from U.S., Canada and Puerto Rico volunteered their time to provide the exams. That's a new record, according to the ACVO.
"In this year, our 10th anniversary of the ACVO/StokesRx National Service Animal Eye Exam Event, we had a truly outstanding turnout, and we are so pleased to offer these examinations to deserving Service Animals," said Stacee Daniel, executive director of ACVO. "We appreciate the passion of our participating ophthalmologists and our sponsors for making the event a success and for helping so many service animals receive such an important screening examination, free-of-charge, for 10 years!"
Since its inception, the ACVO has provided free eye exams to nearly 60,000 service animals. Those animals included dogs, horses, mini-horses, donkeys, alpacas and cats. They provided care to guide, disability assistance, detection, military, search and rescue, and registered therapy animals.