Suggested Veterinary Products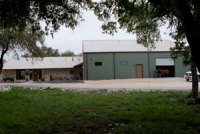 A new 24-hour equine surgery center is opening in Granger, Texas, something that has been needed in the area for a long time, said Nancy St. Peter, DVM, Dipl., of Georgetown Equine Medicine and Surgery.
"That's what's driven us," she said. "For years now, there has been no available [surgery] centers close enough for people in central Texas to go to."
The 12,000-square-foot center, to open June 7, includes a surgery room, a knock-down room, a hydrolic surgery table, a gas anesthesia machine and a viewing room so others can watch the surgery.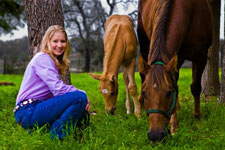 "We want to provide all the things that are more difficult for the regular horse doctor in the field to do," Dr. St. Peter said. "So our main focus is to take it up to a tertiary care level. Vets out in the field are usually providing primary care; the vet that has a little hospital is providing secondary care. We would like to be able to provide tertiary care, which you can not do in the field."
In addition, the center will include digital X-ray and ultrasound machines, a podiatry center and diagnostics for lameness exams. The center will also be equipped to perform ophthalmology exams and dental care.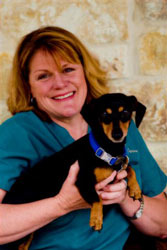 Georgetown Equine Medicine and Surgery will house two interns in its upstairs apartment. After one year, they can apply to the center's residency program.
At any one time, there will be two interns and three veterinarians to provide care.
Horse owners in the area are very excited that the center is opening, St. Peter said.
All photos courtesy of CherylStephensPhotography.com