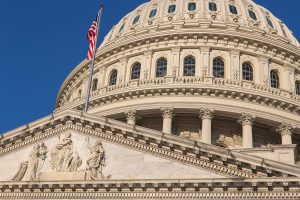 Congressmen Vern Buchanan and Ted Deutch have introduced the Preventing Animal Cruelty and Torture (PACT) Act to outlaw and prosecute those involved in the abuse and killing of animals.
PACT builds on the Animal Crush Video Prohibition Act passed in 2010 by closing loopholes and prohibiting cases of animal abuse. While the previous legislation made the creation, sale, and distribution of animal "crushing" videos illegal, these acts of cruelty against animals remain legal.
"The torture of innocent animals is abhorrent and should be punished to the fullest extent of the law," Buchanan said. "Protecting animals from cruelty is a top priority for me and I look forward to working with Congressman Deutch on this important issue."
The new legislation will amend the federal criminal code to prohibit intentional acts of crushing, burning, drowning, suffocating, impaling, or otherwise subjecting animals to serious bodily harm. If passed, those prosecuted and convicted will face federal felony charges, fines, and up to seven years in prison.
Sara Amundson, president of the Humane Society Legislative Fund (HSLF), said, "Decades ago, the Federal Bureau of Investigation recognized the seriousness of animal cruelty and its link to escalating violence toward humans. Representatives Deutch and Buchanan are tremendous advocates for animal protection, and we are grateful to them for seeking to eradicate malicious cruelty."