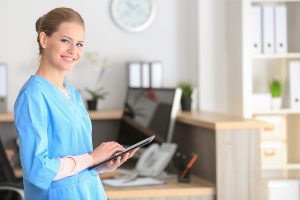 Veterinary client service representatives (CSRs) across the U.S. are being recognized for their role in the animal health industry.
Compassion-First Pet Hospitals is celebrating its inaugural Client Service Representative Appreciation Week from Jan. 21 to 25.
"Our veterinary CSRs take care of clients in all circumstances, especially those less positive moments," says Karen Widero, director of client experience at Compassion-First Pet Hospitals.
"They are truly unsung heroes who deserve recognition."
The hospitals will honor nearly 280 veterinary customer service representatives who work at more than 41 Compassion-First Pet Hospitals across 13 states through various tokens of appreciation and a luncheon.
"Our hope is to formalize this week and make it official, so that all veterinary CSRs across the country are recognized for their commitment to pet care and their passion for ensuring the clients are always taken care of," said Widero.