Follow Veterinary Practice News on Twitter at @vetpetnews.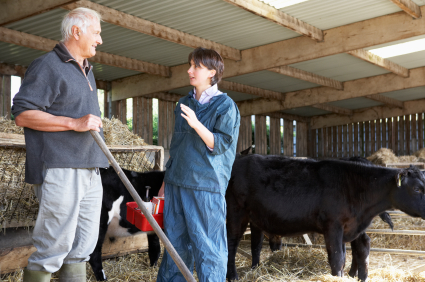 If you're interested in working with organic livestock, the webinars from Ohio State University are for you.
The Ohio State University's College of Veterinary Medicine, in conjunction with the Ohio Ecological Food and Farm Association (OEFFA), is offering a series of webinars for veterinarians and other professionals interested in working with certified organic farmers.
"The objective of this educational series is to help veterinarians and their clients design best herd health management practices that comply with federal and state regulations and organic standards when considering the health and well-being of the animal," said Gustavo M. Schuenemann, assistant professor, Department of Veterinary Preventive Medicine, Ohio State, and OSU Extension veterinarian in the OSU press release.
There are three webinars in total:
• June 23: CSI for Dairy: On-Farm Audits to Assess Risk.
• July 10: Certified Organic Livestock Standards.
• Oct. 1: Organic Livestock Inputs.
Each webinar starts at 1 p.m.
There will also be a certified organic dairy tour and workshop on June 26 at 1 p.m.
The topics discussed in the webinars and workshops, according to the OSU press release, include:
Transition cow management, emphasizing calving-related disease prevention and on-farm risk assessment.
Organic standards for livestock, allowed inputs and the certification process.
Management of somatic cell counts and mastitis control.
Parasite management and control.
Pain management, regulatory medicine and science-based treatments.
Organic poultry flock health.
Nutrition-related diseases.
On-farm health audits to assess herd risk factors.
Defining, monitoring and recordkeeping of health events.
For more information, go to the Ohio State University website here.
Previous: Vet Shares His Story of Putting His Dog to Sleep
Want more Veterinary Practice news? Go here.