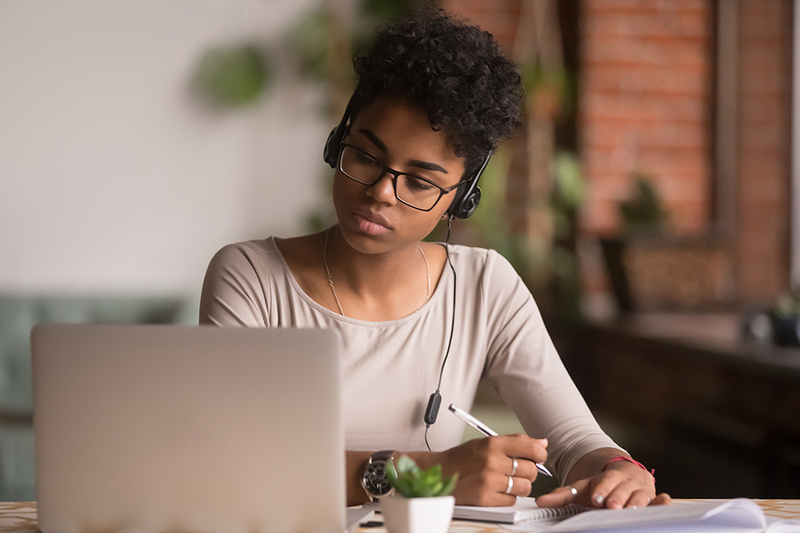 Making lemons into lemonade is literally what the International Association of Animal Consultants (IAABC) did when it was forced to cancel its mid-May conference in Boston. In its stead, it created a virtual event called The Lemonade Conference.
Meanwhile, four intrepid veterinary technicians partnered to fill the void of cancelled or postponed conferences by creating their own virtual event.
They each have far surpassed expectations. (I may be biased, though. I was a speaker at both conferences.) 
The new normal for conferences?
Ernie Ward, DVM, says these virtual conferences will have "stickiness" and be a part of the new normal, calling them "rich experiences that are very accessible."
Marjie Alonso, IAABC executive director says, "The day we cancelled, we heard the Denise Frenzi Dog Sports Academy also cancelled its (canine) sports camp. We decided to partner on a Thursday, and by Friday, we were all set to take registrations."
Alonso continues, "It really turned out to be lemonade for us in so many ways. We are the International Association of Animal Behavior Consultants, and attendees from all over the world participated easily. Instead of even thinking about flying in from Australia, all you need to do is to go to your computer. And we had speakers going 18 hours a day, so people can catch it halfway around the world. Also, other costs are low, so we can afford to charge attendees less."
Alonso says every speaker set for the original IAABC conference consented to partake in the Lemonade alternative, and then some, resulting in an unprecedented 54 hours of seminars over three days.
Monique Feyrecilde, BA, LVT, VTS (behavior), and Beckie Mossor, RVT, executive director of the Human Animal Bond Association (HABA), are fixtures as speakers at veterinary conferences. "I texted Monique with this idea to fill the void for us," recalls Mossor. "We're educators who want to educate, who need to educate, and to fill the void for those yearning for CE. It's amazing, Monique didn't even call me crazy when I said, 'Let's do a virtual conference.'"
And away we go
The frenzied text messages instantly grew into reality—The Vet Team Global Stream Conference 2020 was held in May. Two technician pals, Julie Legred, CVT, executive director of the Winn Feline Foundation, and practice manager Jade Velasquez, LVT, filled out the foursome who created this event from scratch. "It's an amazing accomplishment," says Dr. Ward, who spoke at the conference.
And check out this all-star lineup: Temple Grandin, PhD, author/professor of animal science at Colorado State University; Susan Friedman, PhD, psychology professor at Utah State University a pioneer the application of applied behavior analysis, and Fear Free founder Marty Becker, DVM, were featured speakers. Others included many more high-profile and popular speakers such as Kara Burns, MS, M.Ed., LVT, VTS (nutrition); Tasha McNerney, BS, CVT, CVPP, VTS (anesthesia and analgesia); Andy Roark, DVM, MS; and Valarie Tynes, DVM, DACVB. Kelsey Beth Carpenter, RVT, even performed a conference concert.
"People were so supportive, our list of speakers freaked me out, but in a good way," Feyrecilde says. "Experienced and amazing people who just wanted to help us. Temple Grandin actually left me a voicemail. She was fantastic and super excited. I was a Susan Friedman fan girl, and we became friends. She said, 'Tell me how I can help,' and she did."
In all, there were 50 presentations on topics ranging from fish medicine to handling ferrets to marketing to millennials to dental nerve blocks in dogs and cats to Grandin on cattle handling.
"A part of our goal is about accessibility," Legred says. "The reality is that many veterinary team members don't have a CE budget, the ability to get the time off, or are able to—for whatever reason—attend major conferences or even regional conferences."
Ward adds, "It's easy enough in this profession to feel isolated in your little world of what's happening at your practice or in your city. Under the best of circumstances, you can feel left out not benefiting by these great social opportunities that conferences offer. If you're in a small clinic in the middle of Nebraska, maybe your boss can't send you to Florida (for VMX) or Nevada (for WVC). And even if you attend, who you connect with is luck and proximity. It's arguably easier to connect online."
"Let's be real, so many team members would never have the access to hear these incredible speakers," Mossor adds.
Velasquez says, "When we put all this together, we chose not to partner with a VMX or with industry. We were determined to do this on our own. I hope this demonstrates what technicians are capable of and what we have to offer. I hope this solidifies the message that as a profession, we're all in this together."
"COVID may have pushed us to do this, but our passion has brought us to an entirely new place," Mossor says. "And the response has been near overwhelming."
When asked if the four technicians plan on making the conference an annual event, Feyrecilde doesn't hesitate, "Heck yes. If we can pull off what we did in six weeks, imagine what we can do in 52 weeks."
A home run
This was my third time at an IAABC event, but this one had a different and truly international vibe with a far wider range of attendees. Vet Team Global Stream Conference 2020 was filled with incredible energy, and people were connecting with one another more than you may think at a virtual event. Most of all, proof positive of what I've been saying for many years—if you seek energy and leadership in the profession, look no further than technicians. If you only ask them to bat, they'll hit it out of the park… every time.
No doubt, IAABC literally made lemonade out of lemons, and the ferocious foursome of technicians proved what can be done with determination and spunk. While I agree with Ward that attending conferences virtually will be a new normal, I don't believe it will be the new normal. For me, as a frequent speaker and attendee at veterinary and animal behavior conferences (and you may call me an "old fogie"), there's nothing like in-person learning and interacting face to face. That's not to mention the networking and getting together for a drink with friends. Drinking with friends just isn't the same virtually. Then again, it's not bad. Cheers!
Steve Dale is a certified animal behavior consultant who speaks at animal welfare and veterinary conferences. Visit his website at stevedale.tv. Columnists' opinions do not necessarily reflect those of Veterinary Practice News.