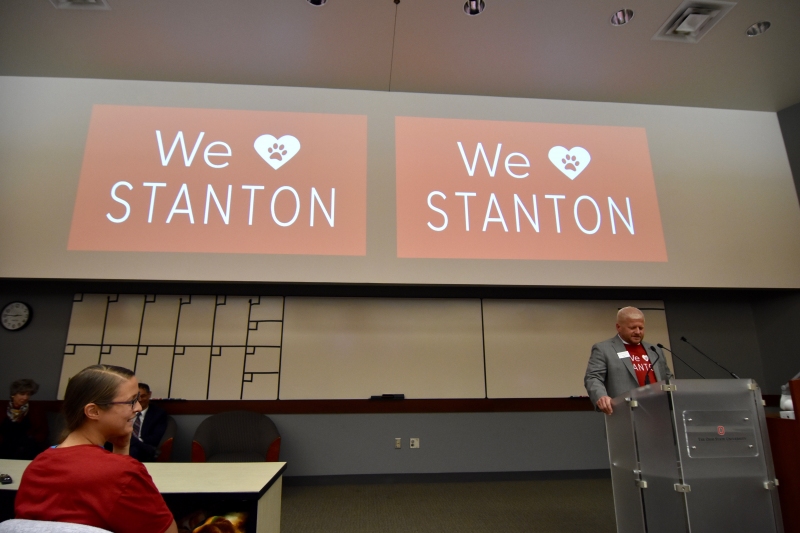 The Ohio State University College of Veterinary Medicine recently received a $39 million gift from the Stanton Foundation to establish the Building Preeminence in Veterinary General Practice Education (BPVGPE) program.
The program links together the educational needs of the students and the college's mission to graduate competent and confident, practice-ready veterinarians, according to the university. The BPVGPE offers students an opportunity to expand their educational experiences while developing and refining essential clinical and professional skills.
"This gift from the Stanton Foundation will be transformational," said Ohio State President Michael V. Drake, MD. "It is an investment in the future of veterinary medical education at Ohio State that will continue in perpetuity through veterinary students and faculty who will provide skillful and compassionate medical care for generations."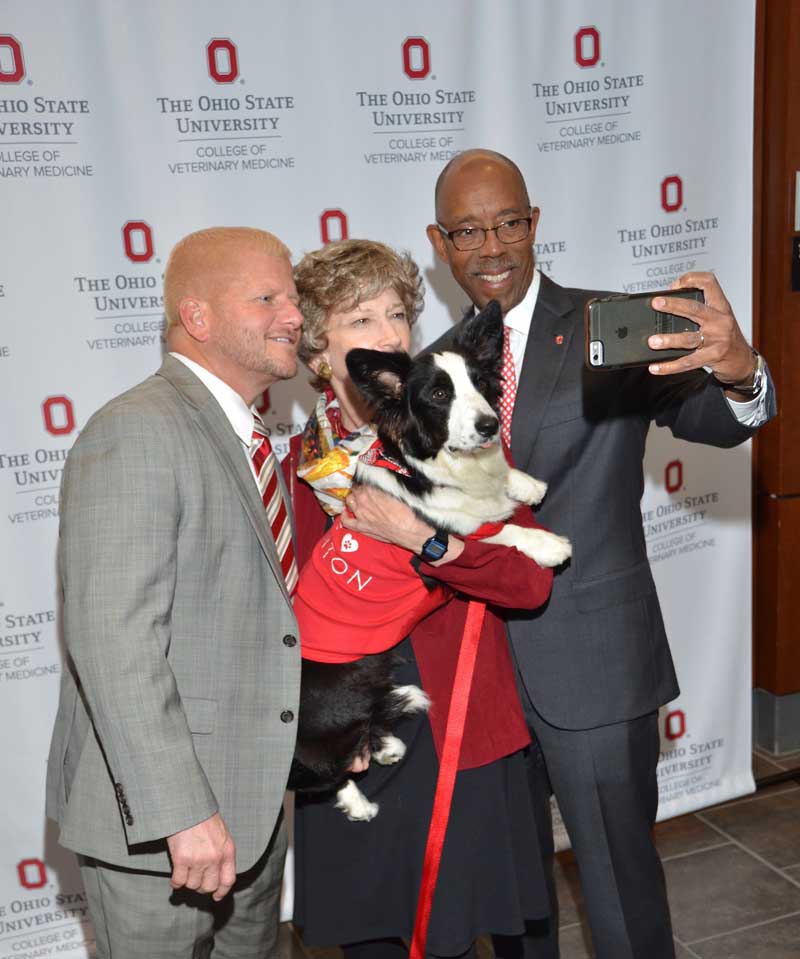 The gift money will be allocated in the following ways: $19 million for the Frank Stanton Endowed Chair in General Practice and Canine Health and Wellness, seven faculty and 12 staff members, the design and construction of a state-of-the-art Clinical and Professional Skills Lab, and the purchase of a mobile veterinary unit for the college's Outreach Medicine Program. At the end of 5 years and upon the successful achievement of established milestones, $20 million of the gift will be awarded to endow the BPVGPE.
"We are most appreciative to be chosen by the Stanton Foundation as the recipient of this amazing gift, which will bolster an outstanding general practitioner education program and have lasting impact on current and future generations of veterinarians and the pets and people for which they provide care," said Rustin M. Moore, DVM, Ph.D., Dipl. ACVS, Ruth Stanton Chair in Veterinary Medicine and dean of the college. "The BPVGPE will enhance experiences within the college from the way we teach, to the way our students learn, to the quality and impact of the service we provide to the community."
The NYC-based foundation was created by Stanton, a former president of CBS, to support areas where he was unable to complete his charitable intentions during his lifetime.
"This gift is meaningful to us because Frank Stanton was a proud alumnus who cared deeply for Ohio State and we are certain he would have been overjoyed to join his alma mater on this forward-thinking initiative that will greatly impact the students and the lives of pets and pet owners," said Stephen Kidder, spokesperson for the Stanton Foundation and alumnus of Ohio State.