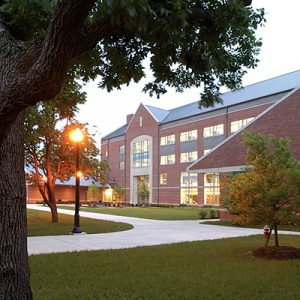 The College of Veterinary Medicine at The Ohio State University (OSU) recently earned national recognition for the quality and effectiveness of its inclusion initiatives, receiving a Higher Education Excellence in Diversity (HEED) Award from the magazine INSIGHT Into Diversity.
The university's Colleges of Medicine and Nursing also received HEED Awards in the health professions, along with 21 additional schools across North America. Holly Mendelson, the magazine's co-publisher, visited OSU to present the awards and cited the university's genuine commitment to inclusion and diversity practices through programming beyond mere "lip service."
"We really wanted to be able to shine the light on the people doing that work, and show how you're shaping the future of this country," she said of the awards program.
Mendelson commended OSU's College of Veterinary Medicine for a variety of programs designed to support diverse students and professionals, including the summer residential Buckeye Vet Prep Academy, a Buckeye Vet for a Day program for high school students, and the Buckeye Pre-Vet Exploration program for college undergraduates. Additionally, to further develop inclusive values among the community at large, the college diversity committee partnered with the Office of Student Life's Multicultural Center to create a Community of Inclusion Certificate Program for interested students, faculty, and staff.
The three colleges' education programs are highlighted in the current issue of INSIGHT Into Diversity.